Kanye Wages War on Louis Vuitton
Whose side are you on?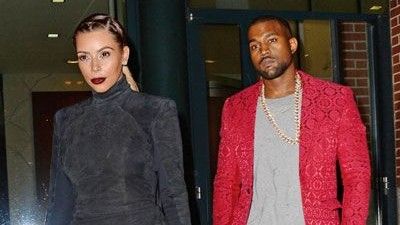 (Image credit: Marie Claire)
Kanye West is mad at Louis Vuitton, and apparently that's supposed to mean something to everyone. Let's break down what actually happened.
First, the very outspoken rapper took a trip with Kim Kardashian and her new monochromatic wardrobe to Paris. Once they arrived, they (perhaps) settled in by eating croissants, macarons, and shopping at Givenchy.
Then Ye wanted to "meet the head of Louis Vuitton," he said during his interview on 92.3 Now. The French fashion label's response, however, was not the overwhelming excitement that West expected. The head of Louis Vuitton said, "I don't understand why we need to meet with you." GASP. SHOCK. DUH.
As punishment, West then went on to say, "Let me explain to you why you need to meet with me," before stating, "Everybody in New York City right now, don't buy any Louis Vuitton until after January!"
Right...so...Kanye is a great rapper, innovative musician, and all-around top notch entertainer. But will he persuade even a single fashion femme from buying Louis Vuitton? Probably not. As in, not even a little. In fact, we're on our way to Louis Vuitton right now.