Casual: Ryan Gosling and Emma Stone Might Be Starring in a Movie Musical Together
The whole L.A. concept we can overlook.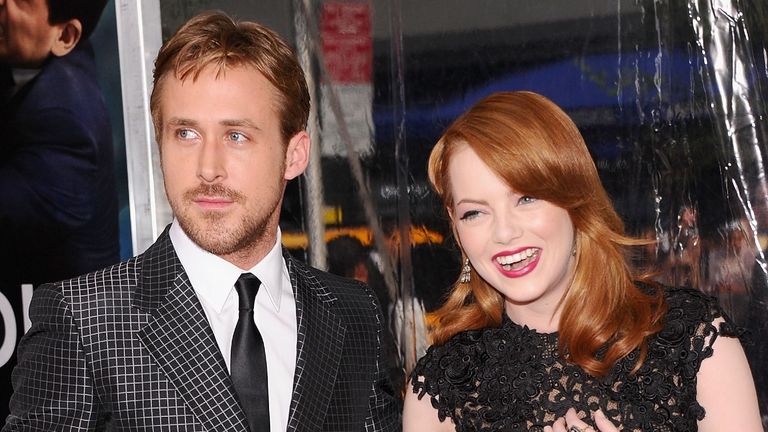 (Image credit: Getty)
But really: Why even make any more rom-coms without Emma Stone and Ryan Gosling? Hollywood's wising up and upping the ante at the same time, casting the Crazy, Stupid, Love (and that one gangster flick) costars in a movie musical about L.A.
According to TheWrap, Stone is closing the deal on Damien Chazelle's La La Land, which focuses on a lonely aspiring actress and a charismatic jazz pianist who fall in love—"the kind of love that makes life feel like a musical." Miles Teller and, before that, Emma "Little Town" Watson, recently exited the project, leaving a spot wide open for Eddie Redmayne or Ryan Gosling.
Sucks to be you, Damien, but it's not like you could go wrong here. (Although, unless Emma's dyeing her hair, Eddie might make the couple a little too gingery. Just sayin'.)
You should also check out:
Emma Stone and Andrew Garfield Spotted Together Again
Bradley Cooper and Rachel McAdams Have an Awkard Reunion in the First 8 Minutes of 'Aloha'
The Trailer for Ryan Gosling's Directorial Debut Is Here, and It Is Weird