Here's the Gift Donald Trump Gave Kanye West After Their Meeting Yesterday
It's, well, fitting?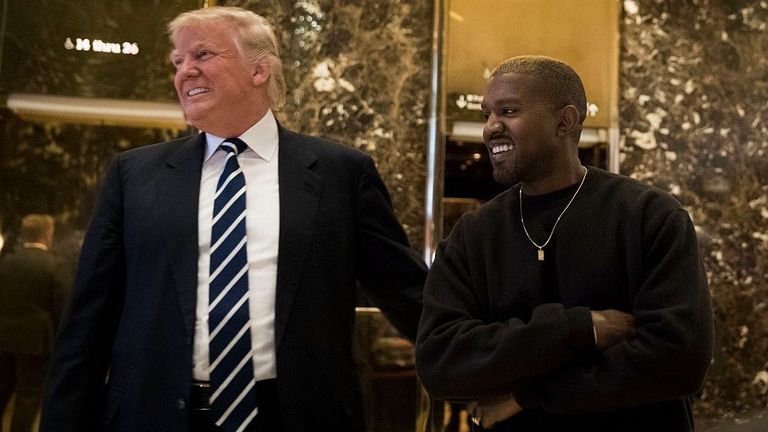 (Image credit: Getty Images)
On Tuesday morning, Kanye waltzed into NYC's Trump Tower (opens in new tab) to take a meeting with president-elect Donald Trump. When they emerged from an elevator together about an hour later, Trump said that Kanye was a "good man" and that they had "been friends for a long time" (??).
They didn't offer much detail about what was discussed, but later on Kanye tweeted that they discussed (opens in new tab) "multicultural issues" like "bullying, supporting teachers, modernizing curriculums, and violence in Chicago." Most worryingly, he tweeted #2024, which seems to indicate he a) thinks Trump will be president again in 2020 and b) intends to run for president himself in 2024.
Now, he's also shared a photo of a little gift that his new BFF gave him, presumably after their meeting at the Tower: an autographed copy of Trump's Time "Person of the Year" cover.
Just going to keep this gif here for future use:
Follow Marie Claire on Facebook (opens in new tab) for the latest celeb news, beauty tips, fascinating reads, livestream video, and more.
My writing has regularly appeared in The New York Times, The Paris Review, Salon, VICE, Guernica, The New York Observer, BuzzFeed, Cosmopolitan, Seventeen, Esquire, Elle, Harper's Bazaar, and many more publications.

I was previously the Senior News Editor at Best Life Online and the Viral Content Editor in the Newsroom of Hearst Digital Media. My portfolio consists of a vast and diverse body of work that includes personal essays, lifestyle articles, breaking news posts, and viral content. My areas of expertise, however, are Russia, sex and relationships, and mental wellness.