Jennifer Lawrence Talks Her 'Downward Spiral' and Skinning Squirrels
And about how she's nothing like Katniss Everdeen. Apparently, she's "never volunteered for anything in her life."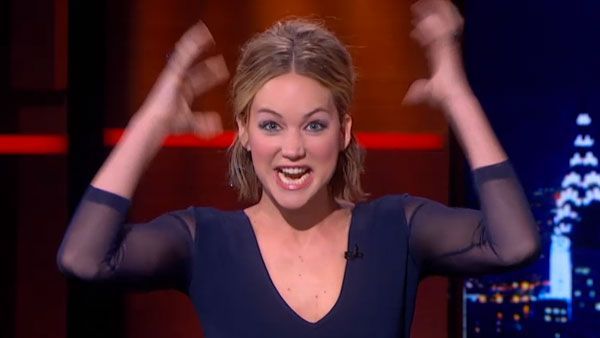 (Image credit: Archives)
In this installment of "Why we want Jennifer Lawrence to be our best friend,"the acrtress wins us over yet again on Thursday's Colbert Report.
In the middle of an otherwise lighthearted interview, Colbert quips that they "could plan her downward spiral." He continued, "We could pick the drug and the crime! How about crystal meth, and boosting cars?"
Jennifer Lawrence wasn't into it, though, because apparently meth is bad for the skin. Other highlights include Jennifer Lawrence admitting that she not only has skinned a squirrel, but that's she eaten squirrel chili. Perhaps it's a delicacy! Watch the full interview below.
The Colbert Report

Get More: Daily Show Full Episodes,Indecision Political Humor,The Colbert Report on Facebook