Everything That Happened at Kanye West's New York Fashion Week Show
Nude body suits and a very unhappy North West.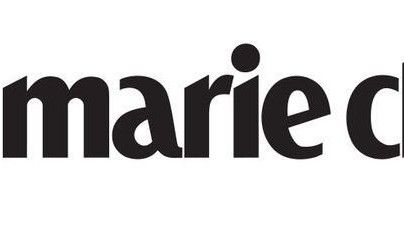 (Image credit: Marie Claire)
New York Fashion Week kicked off today and without a doubt, Kanye West's show featuring his collaboration with Adidas (#yeezyseason) was the hottest ticket.
Here, a breakdown of everything that happened:
Unless you were Jay Z, Beyoncé, Rihanna, Sean Combs, Cassie, or a member of the Kardashian family (Kim, Khloe, baby North West were all there), you were gonna have to wait. Editor in Chief? Didn't matter. We were told that because of "rehearsals," the doors would not open. It was cold. The fashion crew started to get pissy.
Finally inside, the show started with a recording from Kanye:
Adidas Boost is the industry leading technology. And I had to use the best innovation. This is Yeezy Season One.
There's a series of people who write negative comments. they wanna joke around and say, 'Why is he still trying?' If I see something, if I see an opportunity, I'm going to go for it. I'm here to crack the pavement and make new grounds, sonically and in society, culturally. We're not always in the position we want to be at. We're constantly growing, we're constantly making mistakes. We're constantly trying to express ourselves and actualize our dreams. I wanna create something better for you. We have been limited. It's bigger than who I am even in this, you know, my presence, living. It's about, when I was on earth, what did I do to help? I want people to think more, I want people to feel like it's okay to create and follow what their dreams are, and not feel boxed in. I want people to feel like awesome is possible. There's a lack of creativity in every field. Because people are afraid. As an artist and in this world, we can do whatever we want.
Well damn. Everyone was there. From left to right that's: Rihanna, Cassie, Diddy, Jay Z, Beyoncé, and Kim Kardashian.
Little North West was too...for most of it. She got a bit fussy and mom had to rush her out.
We have to hand it to Kanye: The casting was super diverse in terms of ethnicity and size. Monic Perez, 22, who modeled in the show, told us that Kanye was "involved in absolutely everything, from the casting up until this point." As for the nude body stockings the models wore? "It's so hard, it takes about 20 minutes to get into."
Oh and Kylie Jenner (not Kendall!) made her modeling debut:
Actually? Pretty wearable. Muted, comfortable, utilitarian, distressed, and yes, cool. Perez, for one, said she "loved" her tattered sweatshirt.
And as for the shoes, the Adidas Yeezy 750 Boosts that everyone is losing their minds over? They look pretty good.
Kanye debuted "Wolves" the first track from his new album at the end of the show. You can hear it here:
Kanye Out
You should also check out:
Leah Chernikoff is the former digital director of ELLE.