Do We Use Sex As a Weapon?
Entourage star and former adult-film actress Sasha Grey says we do.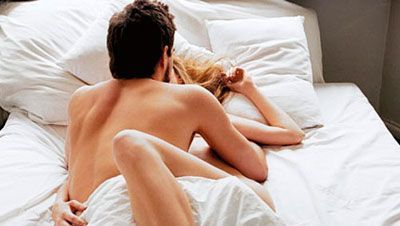 (Image credit: C. Steinhausen)
We all use sex as a weapon — so says Entourage star and former adult film actress Sasha Grey. To celebrate the release of her new book, Neü Sex, a volume of self-portraits and short essays published by Vice, Grey had a party on Monday night at New York's Housing Works, where she spoke a little about her life, her work, and, of course, sex.
This video (opens in new tab) features some brief outtakes from an interview she did. "There is a power play that goes on [in a sexual encounter]," she says. "Men and women are guilty of it."
Grey seems quite smart and very interesting. She's a young woman who has worked her way form the adult film industry into mainstream television, and I imagine that is no small feat. But I don't agree with her assertion about sex as a weapon. Sure, there's always some kind of power dynamic when two people are having sex, just as there is when two siblings are arguing or when two colleagues are negotiating. But I have the feeling that in the healthiest relationships, the power is always shifting — at some moments, one person has it, and at others, his or her partner does. In some realms, one person has it, and in others, the partner does.
And the idea of sex as a weapon depresses me a little. I don't think we all use it as a weapon, but I understand what she's saying. In unbalanced relationships, one person has too much power, and sometimes he or she abuses it. I think, however, that plenty of people don't use sex as a time to exert their might but rather understand it as a time when two people can be at their most vulnerable and most intimate while being completely safe.
What do you guys think?