Is Bill Clinton a Hypocrite?
He's furious at Weiner? Hello, double standard!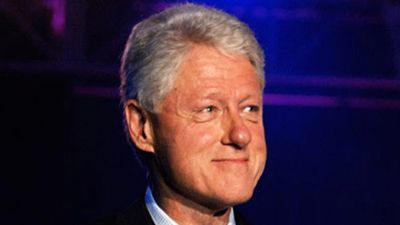 (Image credit: Kevin Mazur)
Bowing to the pressure his fellow Democrats have put on him, Congressman Anthony Weiner — husband of the beautiful aide to Hillary Clinton, Huma Abedin — resigned today. Abedin has worked for Hillary for years — and she is so close to her boss and to the Clinton family that the former president officiated at her wedding.
But as Politico reported yesterday: "The Clintons, the sources said, and their extended world, are furious and want no contact with Weiner. But they are deeply supportive and protective of Abedin."
Oh, Bill Clinton, you were one of our greatest presidents, but come on now! Have you ever heard of the pot calling the kettle black? If you ask me, what Weiner did was far less offensive than accepting a blow job while — both literally and figuratively — in the Oval Office. As far as we know, Weiner didn't have physical relations with any of the women he interacted with, and he didn't have an inappropriate relationship with someone who was working for him, either.