Diary of a Sex-Starved Single Woman
Susan, 36, English professor, New York City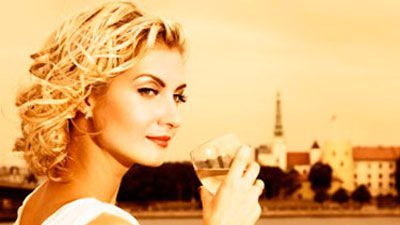 (Image credit: Andrejs Pidjass)
MONDAY 6:15 a.m., bed: Masturbate while fantasizing about very dirty sex with dark-haired stranger in blue flannel suit. I haven't had sex in a couple of years, but that's no reason to miss out on a daily orgasm.
10:34 a.m., office: Receive e-mail from guy I met at a concert. We're supposed to go out. Think about possibly having sex with him this weekend.
TUESDAY 7:20 a.m., bed: Slept in! Quickie before shower.
5:06 p.m., office: New e-mail from concert guy. It's short. Is he interested? Can't tell from the tone.
WEDNESDAY 1:24 p.m., classroom: Try to ignore cute grad student with whom I think about having sex.
4:30 p.m., office: Want to masturbate at work (I've only done this two or three times before), but I'm tired.
7:14 p.m., restaurant: Meet colleague for dinner. Discuss attraction to younger grad students.
THURSDAY 4:15 p.m., salon: Bikini wax in case I have sex.
11:43 p.m., bed: Enjoy fantasy about Jurgen, the finance guy I invented.
FRIDAY 5:45 a.m., bathroom: Shave legs just in case I have sex.
SATURDAY 11:06 a.m., bed: Masturbate after my date calls to shore up plans. This way I don't feel like I need to have sex with him.
10:04 p.m., jazz club: Date says, "We could go back to your place or get a drink . . ." I take him home.
10:30 p.m., subway: Most awkward 30-minute ride home in history. The excitement is all but gone.
11 p.m., home: More awkwardness, tempered by a glass of wine and finally making out on the couch. Then, sex. It's exciting, fulfilling.
SUNDAY 11:30 a.m., bed: Lots of cuddling, then late-morning sex.
1:02 p.m., home: Date leaves. Wonder how long it will be before I have partnered sex again.
4 p.m. to 9 p.m., bar: Friend keeps asking if I had sex with my date. Then, talk about cute grad student.
11 p.m., bed: Several glasses of wine later, fall into bed. Yes, masturbate.
—as told to Amanda Stern


Marie Claire email subscribers get intel on fashion and beauty trends, hot-off-the-press celebrity news, and more. Sign up here.