Sex Diary: Playing Doctor
I'm on my way to spend the weekend with a 37-year-old doctor I met while on vacation in Brazil.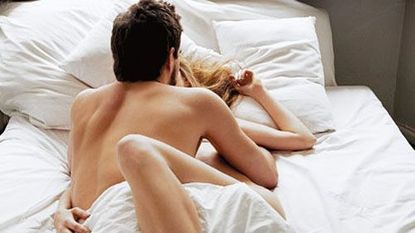 (Image credit: C. Steinhausen)

Talita, 24, magazine intern, L.A.

THURSDAY 9:30 p.m., airport: Waiting for a flight. I'm on my way to spend the weekend with a 37-year-old doctor I met while on vacation in Brazil. He e-mailed asking me to visit him in New York, where he lives, and said he'd pay for the ticket. I've been excited all week, but now anxiety is kicking in. What if he turns out to be a total creep?
FRIDAY 6:20 a.m., doctor's apartment: After sending a car to pick me up at the airport, he greets me at the door in scrubs and gives me the keys to his place. Then he puts some cash on the table. Weird — not sure how I should take that. He says he has to work all day but that we'll meet up later. Okay...
10:30 p.m.: After work, the doctor was tired, so we stayed in. I put on some lingerie. He seems to like what he sees but doesn't say — or do — anything. We watch TV. What is he thinking?
11:15 p.m.: The doctor says he wants to turn in since he has to be up early for work. He asks if I want to sleep in his bed with him. I lie down next to him, and he falls asleep. Huh? Is he gay? Does he have a girlfriend? Or maybe he's just a really great guy trying to respect me.
SATURDAY 8:00 p.m., apartment: I spent the day shopping, and now I meet the doctor back at his place. We make out. Finally. Then, we head to dinner.
12:45 a.m., apartment: We're back. I put on more lingerie and we lie in bed. We kiss, then he falls asleep. What's wrong with him? Or is it me?
SUNDAY 6:30 p.m., apartment: After a day at a museum, we start kissing on his couch. I ask if he wants to go to the bedroom. He takes me into the guest bedroom — I don't know why. I go down on him, and he likes that. After a few minutes, he's done and I'm stunned. I feel embarrassed but don't know why. We get ready to meet up with his friends.
2:00 a.m., apartment: My last night here and I have unfinished business with this guy, so I leave on only my underwear. We kiss, then he turns over.
MONDAY 7:45 p.m., back in L.A.: I e-mail the doctor to thank him for the wonderful weekend.
9:00 p.m.: He e-mails back saying he had fun and that we will stay in touch. I think about how he was barely present, and I realize I'm not that into him. And that I'm really glad I didn't have sex with him ... thank God.
Even More: Best Hot Sex Stories You'll Love
Celebrity news, beauty, fashion advice, and fascinating features, delivered straight to your inbox!