This Bus Line Is Under Fire for Some Cringe-Worthy "Ride Me All Day" Ads
Okay, who thought this would be a good idea?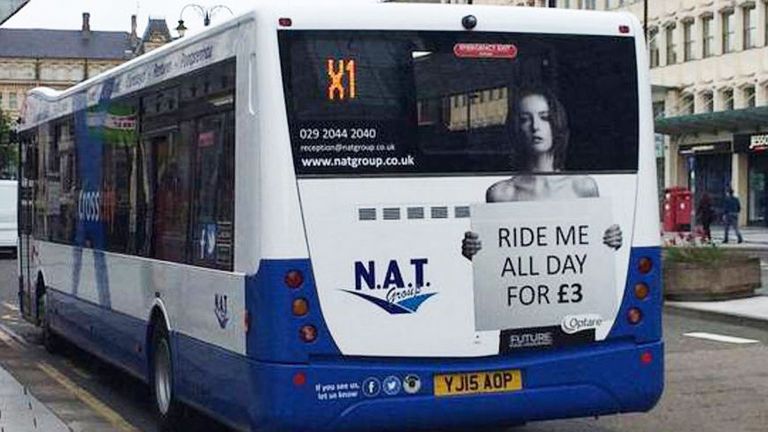 (Image credit: New Adventure Travel/Twitter)
We all know that "sex sells," but it seems like one south Wales bus company took the adage a little too far. According to the BBC (opens in new tab), people were outraged after an ad featuring a half-naked woman carrying a sign that read "Ride me all day for £3" appeared on the new X1 line in an effort to "make catching the bus attractive to the younger generation."
Unsurprisingly, people on social media did not find this very amusing.
@WomenForIndy @NAT_Group apology a disgrace. Half naked women wi sign saying "Ride Me All Day for £3" should not be used to appeal to youth.May 11, 2015
See more
But on the soooort of plus side, some of the ads featured a guy instead of a woman, so at least there's not a gender bias?
Don't worry men, your bodies aren't immune from the sexualisation of @NAT_group either! Terrible marketing. pic.twitter.com/24KHF6LcIzMay 11, 2015
See more
Following the backlash, New Adventure Travel has issued an apology and promised to remove all the ads within 24 hours.
Also, on a side note, do buses really need to be sexy?