January Jones Dyed Her Hair From Blonde to Bright Pink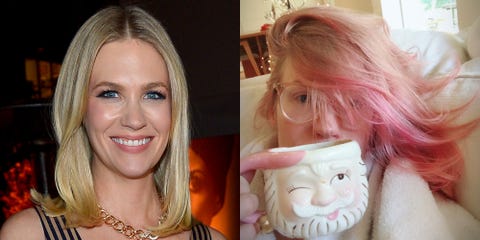 Getty/Instagram user JanuaryJones
"Willing to change hair frequently" is practically a job requirement for celebrities, right? And TBQH, it's rather thrilling (for a certain type of person) to wake up nearly every morning to find freshly shorn/dyed follicles on a famous scalp. Stay tuned as we add more before-and-afters to our gallery, but check back often: These manes won't stay the same for long.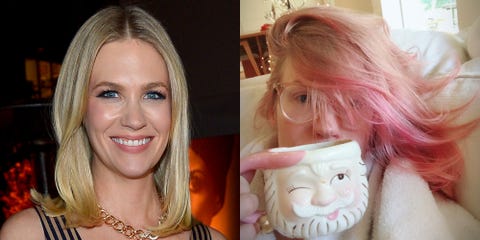 Getty/Instagram JanuaryJones
January Jones revealed her new pink hair on Instagram. She wrote, "Doin it 🎄🤶🏻." She also shared another photo of her hair on social media for fans to get a better glimpse.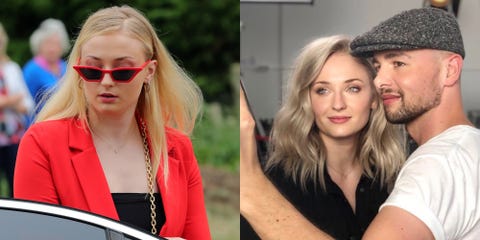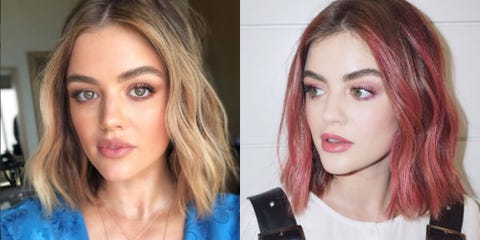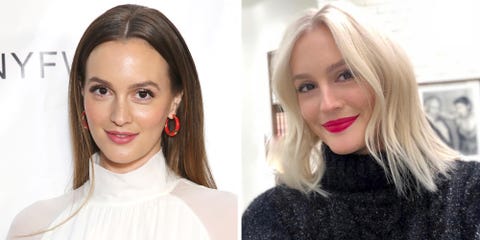 Leighton Meester
Blair—we mean, Leighton—shocked the internet after her hairstylist DJ Quintero posted a photo of her white-blonde hair with the caption, "Having a blonde moment. 🎨" The platinum hue is compliments of iconic colorist Aura Friedman, who worked with Nexxus to lighten Meester's brunette hair to its ethereal white.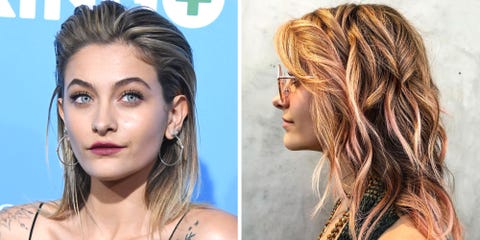 Paris Jackson
Celeb hairstylist Riawna Capri showed off Jackson's choppy waves and peach-pink highlights on her Instagram with the caption, "This is not a filter, this is #PeachyParis looking like a Bali Sunrise #lovethisgirl."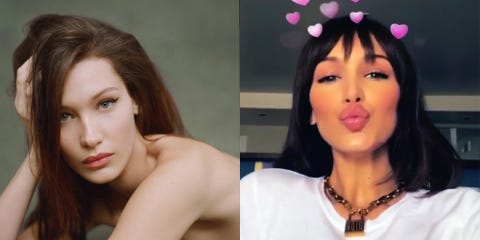 Instagram/Bella Hadid
Getty Images
Bella Hadid
Two weeks ago, Hadid buzzed her ponytail off—and now, she's gone even shorter and chopped bangs to go along with it, showing off her cropped cut (or, quite possibly, her convincing wig piece) on her Instagram stories.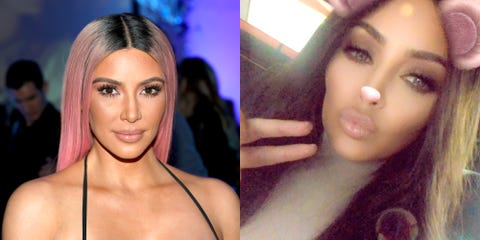 Kim Kardashian
After just a few weeks of living the bubblegum-pink life, Kim dyed her hair back its natural chocolate-brown hue, debuting the new shade on Snapchat with the caption "I'm back."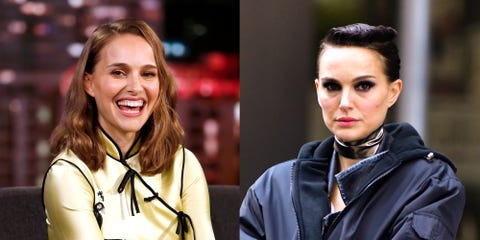 Natalie Portman
Portman just debuted a slicked-back pixie cut for her role in the upcoming movie Vox Lux. She was first spotted with the edgy look while filming scenes in New York.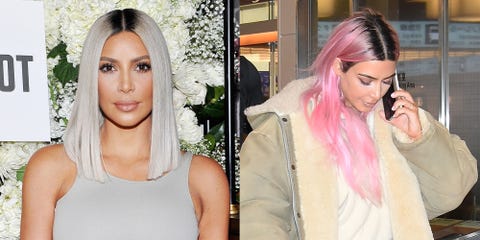 Kim Kardashian
Kim first shared a clip of her ice-pink hair on social media—under the guise of multiple filters—before confirming on Twitter that the dye job is, in fact, real. She tweeted, "I don't really do wigs. It's real."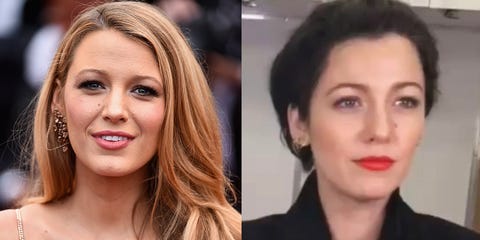 Blake Lively
The actress shared a short clip on Instagram in January 2018, revealing a dramatically different hairstyle. Even though this might be a wig, as Lively is currently filming a movie called The Rhythm Section, the short brown style totally suits the usually blonde actress.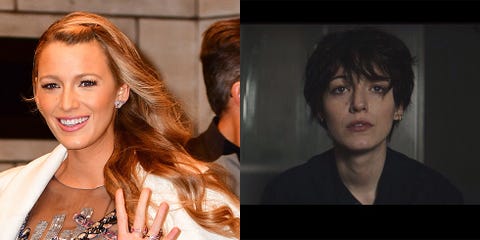 Blake Lively
Lively posted on Instagram, sharing her dramatically different look for The Rhythm Section.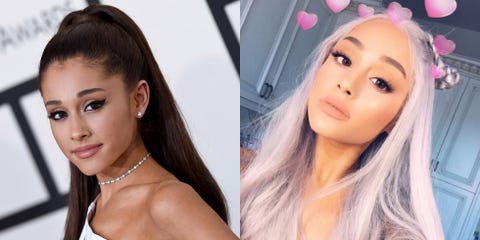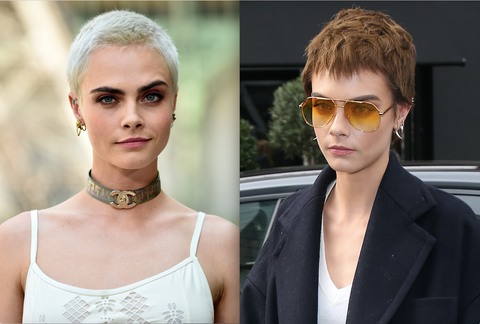 Cara Delevingne
Delevingne stepped out in London with a new brunette 'do. It's been three years since the model/actress has been a brunette and we're here for it.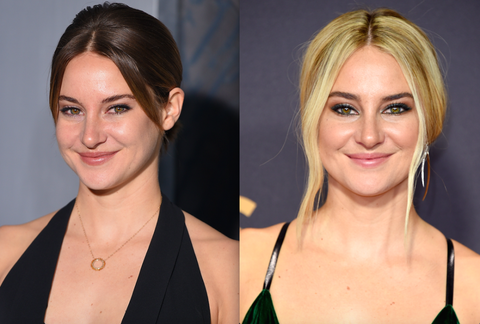 Shailene Woodley
Shailene Woodley debuted a new blonde look at the 2017 Emmys.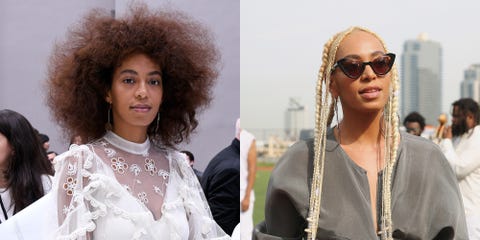 Solange Knowles
Solange took her curls from auburn to platinum blonde during New York Fashion Week in 2017.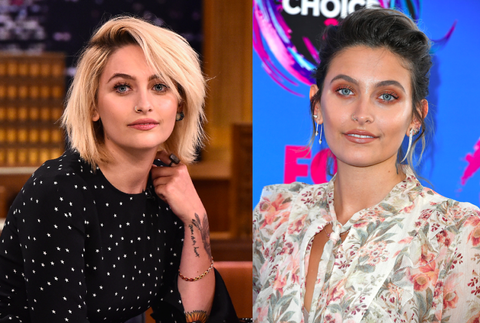 Paris Jackson
Paris Jackson exchanged her platinum hair for a darker Fall-ready shade, and wore the new look to the Teen Choice Awards on August 13.
Khloé Kardashian
Khloé chopped off her long waves into a blunt, textured lob, with the help of celeb hairstylist Jen Atkin, who posted the reveal on Instagram.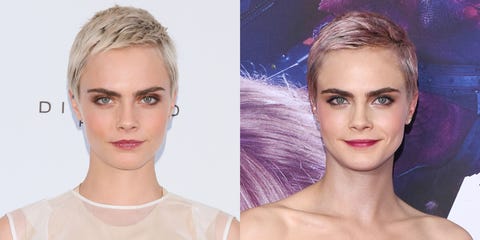 Cara Delevingne
The model took her textured pixie cut from platinum to rose gold at the premiere of Valerian in Mexico City.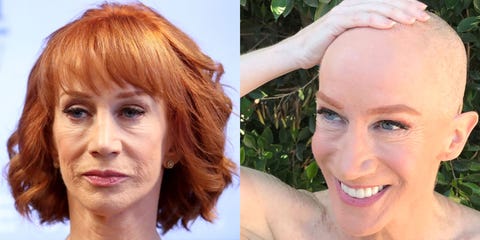 Kathy Griffin
After shaving her head to show solidarity with her sister who is undergoing chemotherapy, Griffin posted the before-and-after photos in a post on Twitter.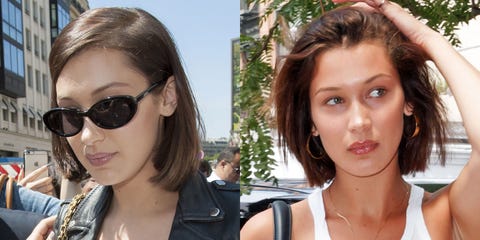 Bella Hadid
Bella just showcased a lighter, layered look on Instagram, captioning the video, "NEW YORK STATE OF MIND" and zooming in on her eye because why not?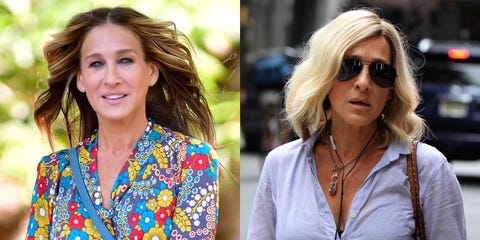 Sarah Jessica Parker
Goodbye brunette, hello blonde! Loving this light and bright look on SJP.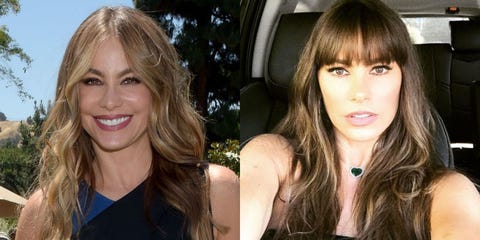 Sofia Vergara
The Modern Family star got bangs for summer.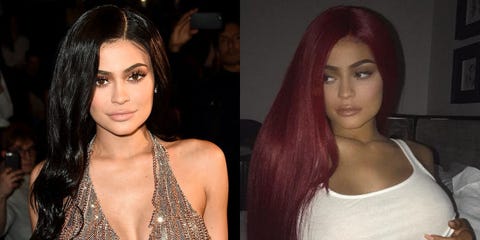 Kylie Jenner
Kylie Jenner tried out yet another hair color via the help of a wig. This time, the youngest KarJenner went red.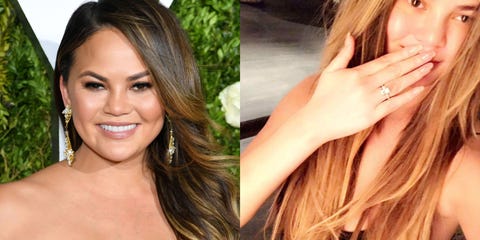 Chrissy Teigen
Two things: 1) Teigen posted her "new color" to Twitter and 2) we'll be at the salon should you need us.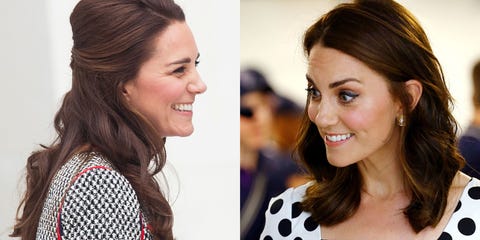 Kate Middleton
Kate went with a shorter 'do, but it still retains the classic, wavy touch we all know and love.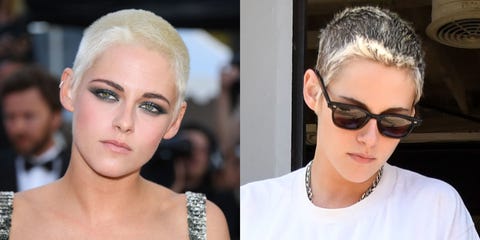 Kristen Stewart
Prepare yourself, because frosted tips are making a comeback in 2017—and Kirsten Stewart is leading the charge. The actress is currently growing out her platinum buzz, and the results are gloriously '90s.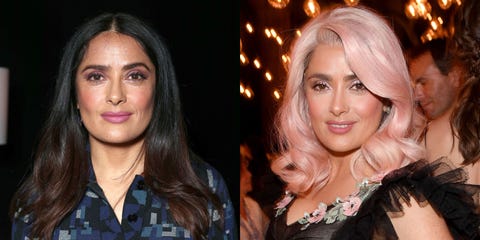 Salma Hayek
The actress debuted her amazing new pink tresses while attending the Women In Motion Awards at the Cannes Film Festival.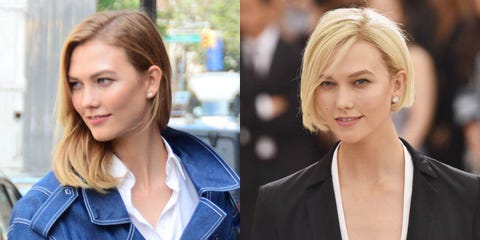 Karlie Kloss
The model debuted a super blonde, short bob at the Met Gala.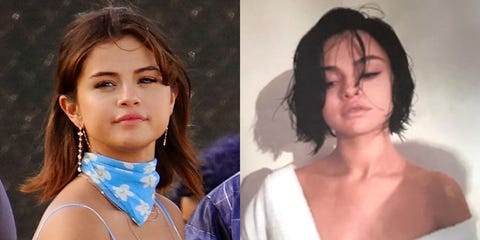 Selena Gomez
It hasn't even been an hour, and Selena Gomez's fresh crop has already accrued almost 1 million likes. Can't wait to see it dry.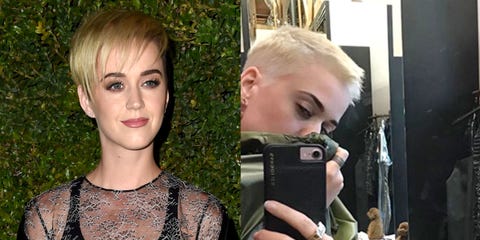 Katy Perry
The singer took her daredevil hair transformation up a notch by debuting her platinum pixie cut on Snapchat.
This content is created and maintained by a third party, and imported onto this page to help users provide their email addresses. You may be able to find more information about this and similar content at piano.io