Mixing Things Up With Mixed Chicks Trial & Travel Trio
Mixed Chicks makes your next trip easy with the Trial & Travel Trio.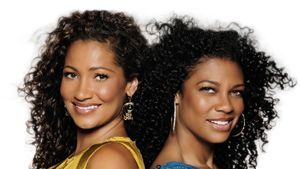 (Image credit: Archive)
Spring breakers rejoice! Mixed Chicks has created the perfect Trial & Travel Trio to take on your next vacay. The women behind the brand, Wendi Levy and Kim Etheredge, have introduced a set of shampoo, deep conditioner and leave-in treatment for the occasion. The two bi-racial beauties developed their own line for any ethnicity and now have shrunken down the products to be perfectly portable. Don't worry about these getting taken away at security! All three items together are conveniently sized at 2 fl oz.; you'll now know just what to pack for the upcoming getaway.
Check out mixedchicks.net (opens in new tab)to get the travel set, available now, along with the rest of the Mixed Chicks products.