7 Real Cool Real-Girl Hair Ideas from the Fall Runways
Skip the low ponies, go straight to the good stuff.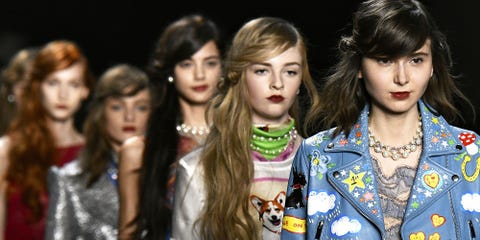 Nothing's wrong with a glassy chignon—especially not when the collection is Louis Quatorze-at-the-disco inspired—but we'll never turn down a fun, inventive hair idea. Straight from the Fall 2017 shows, seven styles worth giving a go.
This content is created and maintained by a third party, and imported onto this page to help users provide their email addresses. You may be able to find more information about this and similar content at piano.io