Miley Cyrus' 20 Best Hair Looks Ever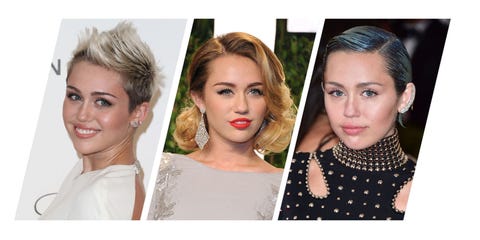 Getty, design by Monica Park
Back when Miley Cyrus was playing Miley Stewart playing Hannah Montana, she sang that, when you mix it all together, you get the best of both worlds. Today, even though she's lightyears away from her Disney persona, she still applies that mantra—to her hair. Ahead, see the best, brightest, and punk-iest looks from her diverse body of work.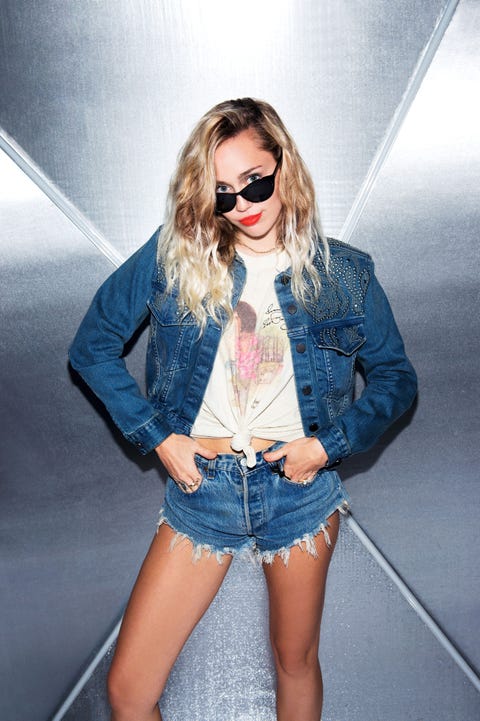 August 2017
How cool is this shot? At rehearsals ahead of this weekend's VMAs, she chills out with air-dried texture that shows off her dark roots and bleached tips.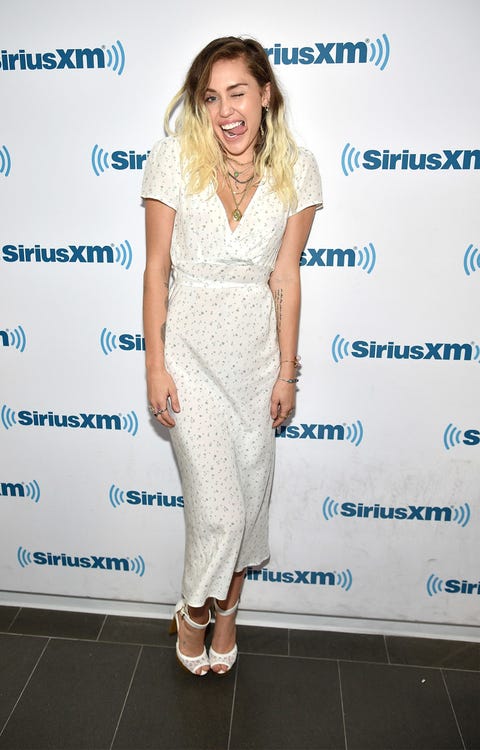 May 2017
Earlier this summer, the more gradual fade we just saw was more a half-and-half deal.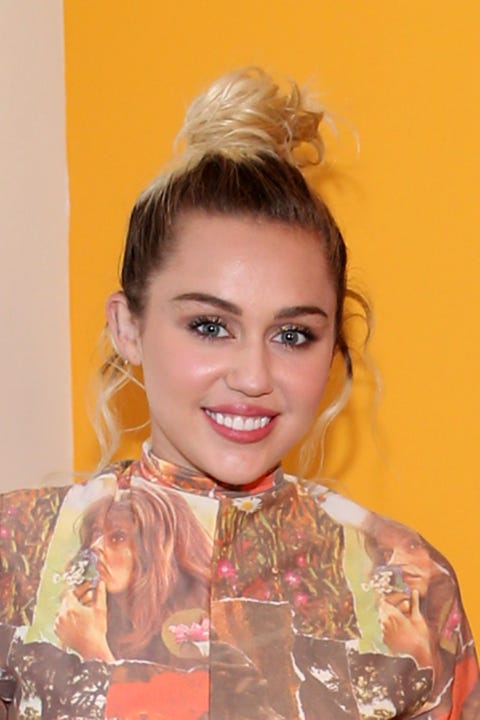 September 2016
Miley knows: A topknot gives you more of a neck when your collar is high. Some tendrils sweeten the deal.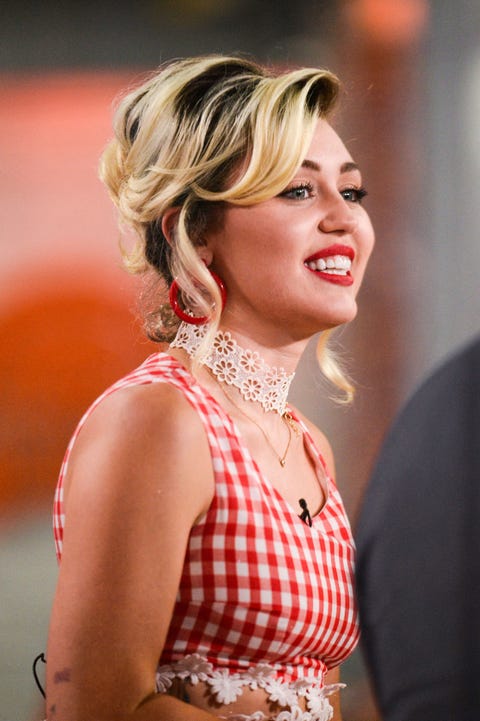 September 2016
In another great updo, a voluminous bouffant to go with her new, laid-back vibe.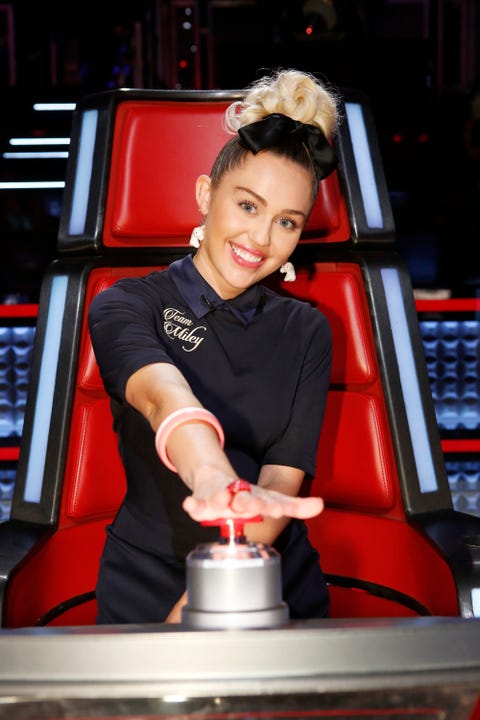 August 2016
The sort of hyper-groomed, retro look we'd never have seen on her just a few years ago.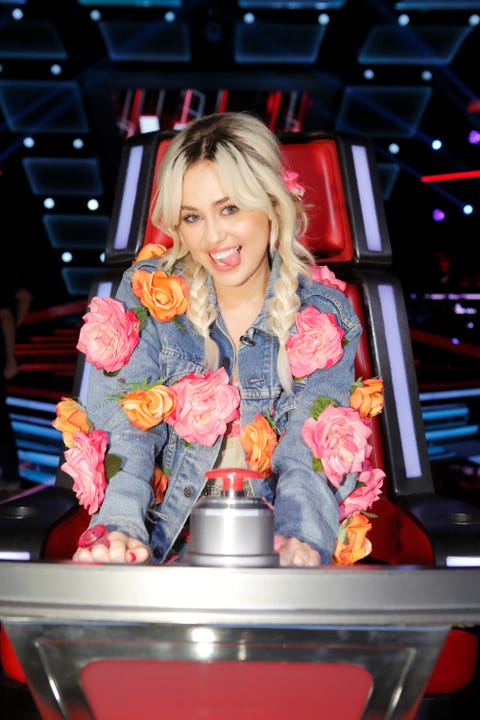 June 2016
Braided pigtails, curtain bangs, and a bloom stuck in there—classic.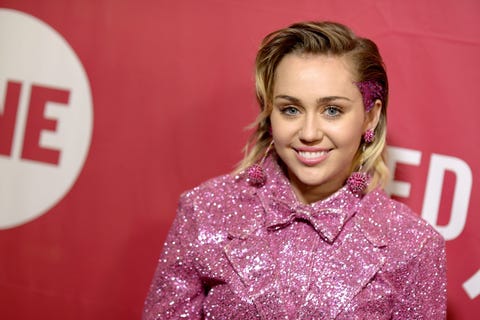 December 2015
A bit of height and some wet-look product gives a deep side part some edge.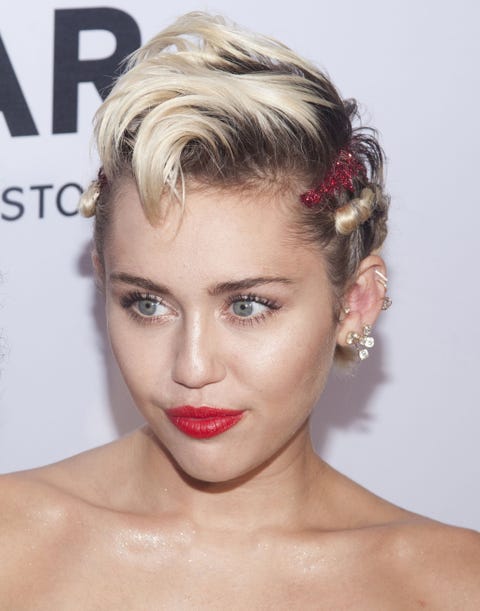 June 2015
A big difference a few months make, eh? This is a great example of the versatility you can manage even when your crop is in a could-be awkward growing-out stage.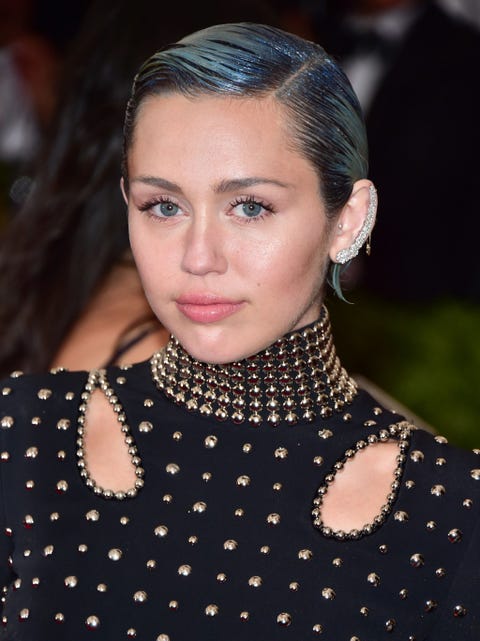 May 2015
Turning back time, we have the aforementioned crop close to its original state—but tinted blue especially for the Met Gala.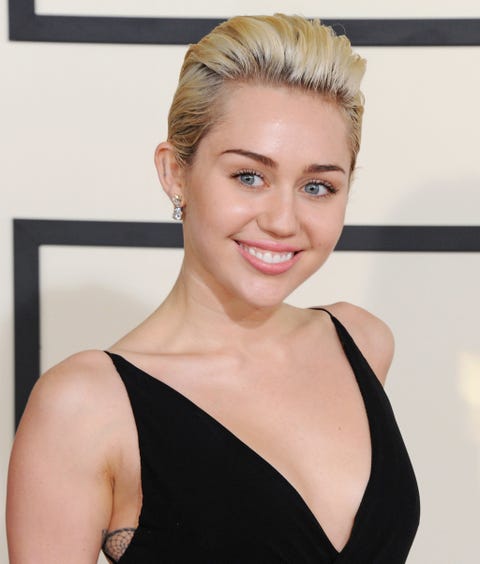 February 2015
Swept back from the face and slicked back tightly at the sides for a masculine/feminine evening look. Never let it be said short hair means limited options.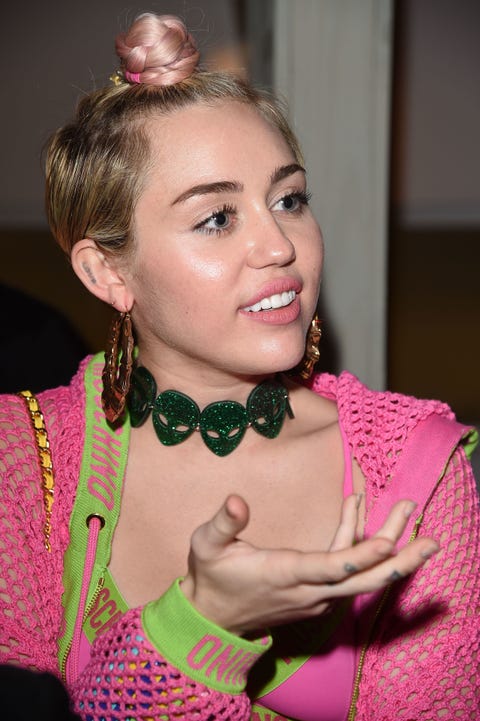 December 2014
Told you so re: topknots. This one must've been facilitated with some extensions.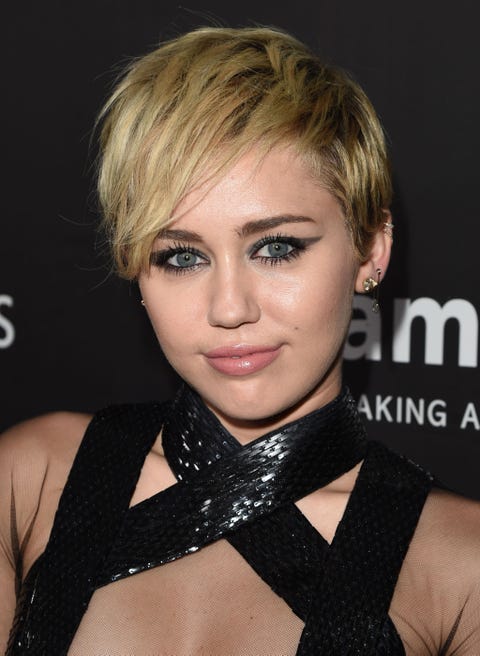 October 2014
Now, for the next two, a very slight variation in the bangs. (This one's got a bit more length in front.)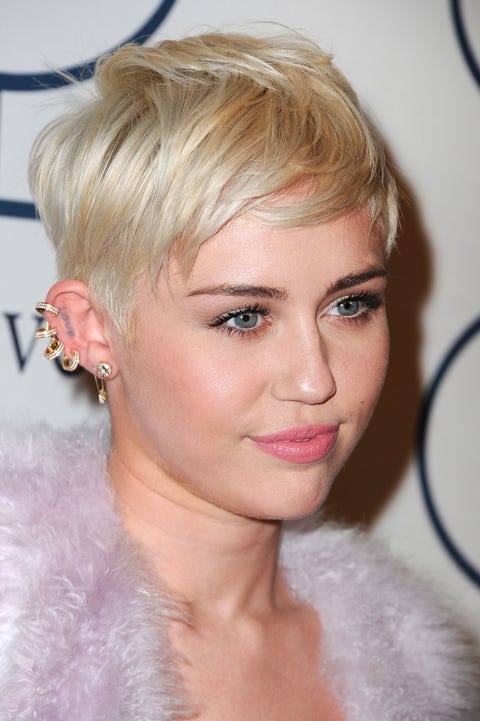 January 2014
Versus the OG, which might just be her *very* best look ever, IMO.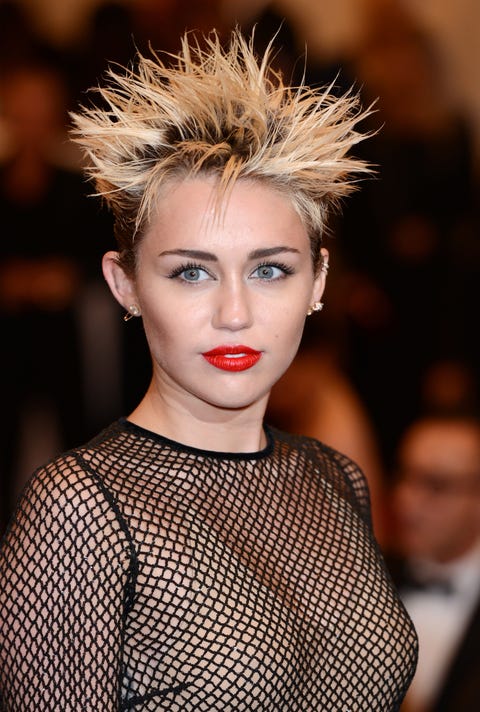 May 2013
The Met Gala theme this year was punk, and her hair delivered.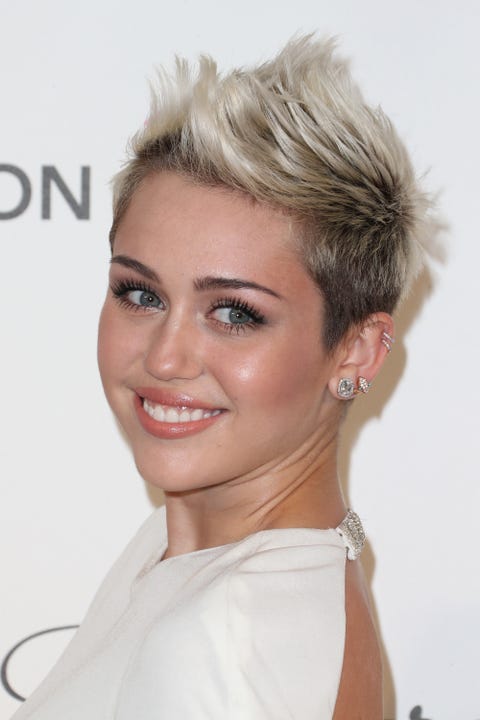 February 2013
A better fauxhawk than most soccer players'.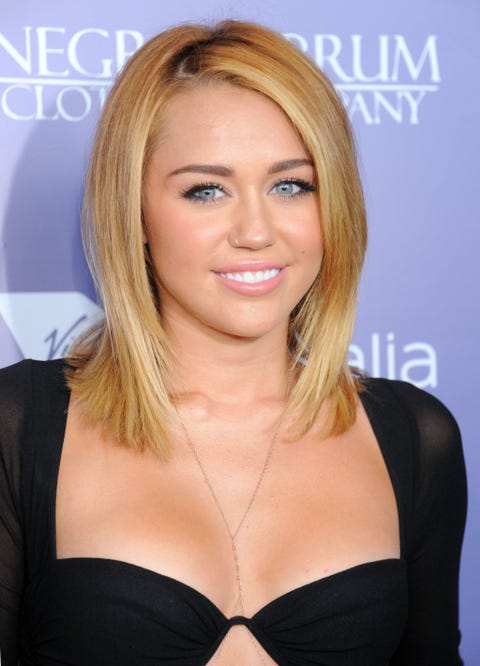 June 2012
Who is she? (It's still Miley, but with a collarbone-skimming lob in a darker color than we've seen on her in ages.)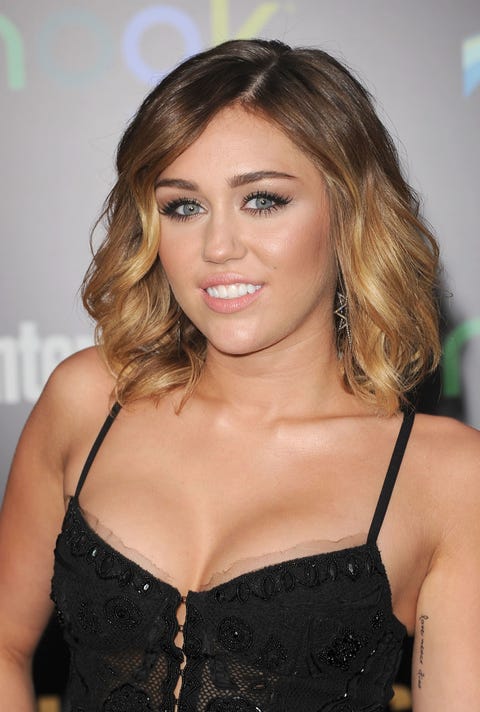 March 2012
Same cut, different texture and ombré.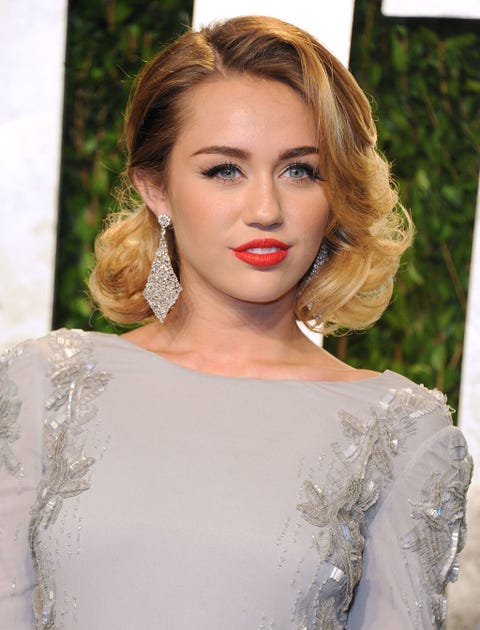 February 2012
Remember when she stepped out that Oscars season with Liam Hemsworth, looking like this, and we were all silent because our jaws had dropped to our chests? Major.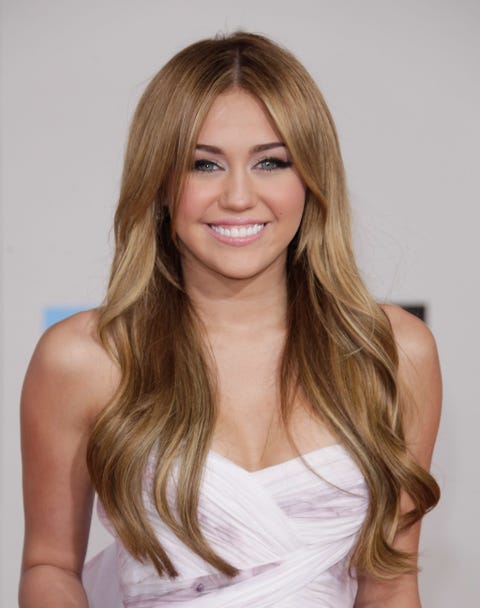 November 2010
Soooo smooth. Great color too.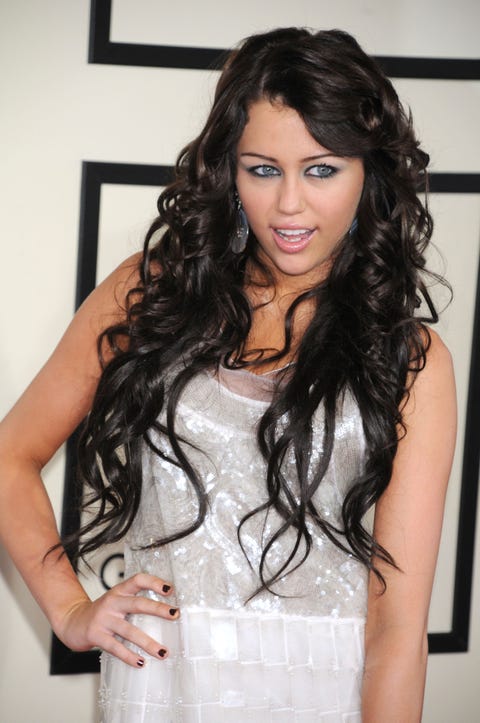 February 2008
Her darkest shade (probably ever) really brings out her eyes.
This content is created and maintained by a third party, and imported onto this page to help users provide their email addresses. You may be able to find more information about this and similar content at piano.io