Taylor Swift Plays Another Sneak Peek Off Her Upcoming Album
Swifty continues her internet reign with a clip of her unreleased song and A LOT of cats.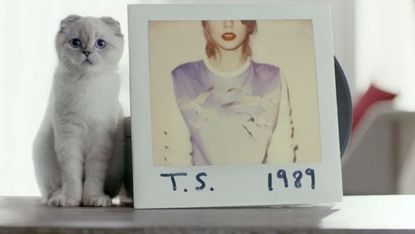 (Image credit: Archives)
It's all about the sneak peek these days. And cats, naturally. Diet Coke premiered a new commercial featuring Taylor Swift and about a dozen cats in tow. She smiles, sips, and promotes her upcoming album all in one caffeine-filled swoop. Her new kitten Olivia Benson even makes a much-appreciated appearance.
The most exciting part, however, is that a clip of an unreleased song off her upcoming album is playing in the background. We'll hold off on the lyrical analysis until the full version comes out, but until then you can live out your cat lady nightmares (or dreams, no judgement!) through T. Swift.