Caitlyn Jenner Reveals Even More About Her Vanity Fair Cover: "It Was Hell"
The star had to keep to herself for three months before its release.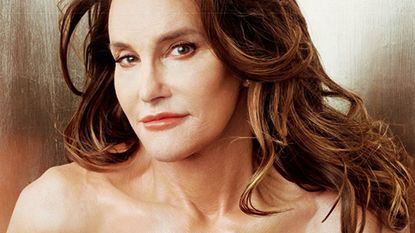 (Image credit: Vanity Fair)
Marie Claire Newsletter
Celebrity news, beauty, fashion advice, and fascinating features, delivered straight to your inbox!
Thank you for signing up to Marie Claire. You will receive a verification email shortly.
There was a problem. Please refresh the page and try again.
Update, 7/28: Turns out, the Vanity Fair cover was a trying experience in more ways than one. In a new mini-doc video posted to VF.com, Caitlyn Jenner talks staying inside for a long period of time in order to avoid revealing herself to photographers.
"I've basically been inside this house for three months," she says. "It was just hell. It was really, really tough on me."
Watch the candid revelation below:
Update 6/25: It's been a long time coming. Caitlyn Jenner's ex-wife Kris Kardashian talked to Extra! while in Cannes to address the Vanity Fair cover reveal publicly, and her remarks were nothing short of aw-worthy.
"I think it's amazing," Kris said. "I think that someone following their dream is truly inspirational to a lot of people…you have to do what makes you happy."
She also apparently said Caitlyn looked "beautiful."
Kardashian reactions = winning.
Update, 6/5: Caitlyn Jenner is truly an inspiration—and trans women (and men!) are taking to Instagram, Tumblr, and Twitter to pay homage to the star by recreating her cover in their own proud, happy ways. It's honestly a beautiful thing to behold. Take a look:
Update, 6/1: Bruce Jenner is no more. It's time to say hello to Caitlyn.
Caitlyn Jenner poses for Annie Leibovitz on the cover of Vanity Fair #CallMeCaitlyn http://t.co/NRyh6R09RR pic.twitter.com/GO1ZgJJKBRJune 1, 2015
See more
In the Vanity Fair issue out June 9, the former Olympian opens up about her new identity. "If I was lying on my deathbed and I had kept this secret and never ever did anything about it, I would be lying there saying, 'You just blew your entire life.'" Annie Leibovitz shot the first portraits of the star, showing off her wavy long hair in a pin-up style.
The behind-the-scenes video shows a woman excited to come into her own:
"The last few days of doing this shoot was about my life and who I am as a person," she says. "As soon as the Vanity Fair issue comes out, I'm free."
Tweeting after the reveal of the cover:
I'm so happy after such a long struggle to be living my true self. Welcome to the world Caitlyn. Can't wait for you to get to know her/me.June 1, 2015
See more
Brava, Caitlyn.
Original post, 5/30: As Bruce Jenner has made public his decision to transition from male to female, he has been careful to do so in a way that will be taken seriously and respected, making it clear his goal is to use his fame to shed light on gender identity issues and offer support for the transgender community. Selecting reputable sources with which to share his story is a big part of that.
First, Jenner opted to make the announcement in an exclusive two-part interview with Diane Sawyer before publicizing anything on his family's reality show, Keeping Up With the Kardashians. Now, sources say the former Olympian is set to reveal his female identity on the cover of Vanity Fair this summer. The spread—Jenner's first interview since he sat down with Sawyer in April—will reportedly be shot by legendary photographer Annie Leibovitz. A decidedly classy way to make one's debut, we think.
Now, we're left to wonder along with the rest of the Kardashian-Jenner clan: What style will she have? What will "Her" name be? Will it start with a 'K'? (The rumors say yes.)
Celebrity news, beauty, fashion advice, and fascinating features, delivered straight to your inbox!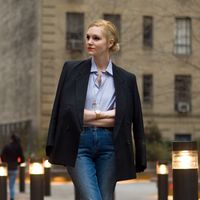 I am an experienced editor, writer, and creative strategist, specializing in fashion, beauty, and lifestyle content for digital media outlets, as well as video and social platforms. While I currently operate as a freelance contributor/consultant, with such clients as The Zoe Report, my 10+-year background in the industry was cultivated at the dot-coms of elite publications, including Harper's BAZAAR, ELLE, and Marie Claire.