Breaking: Another Shakeup as Beyoncé Falls to Third-Most-Followed Celebrity on Instagram
Can you guess who beat her and Kim?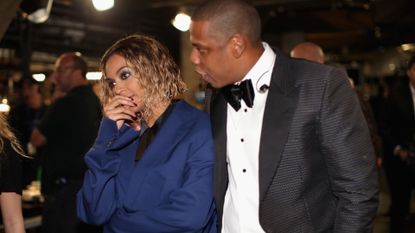 (Image credit: Getty Images)
Update, 9/8: It's Taylor Swift, who has just surpassed former first-place holder Kim Kardashian with 45.5 million followers.
That is more people than the population of Argentina, FYI.
Original story, 8/24: It happened quietly—perhaps while you were sleeping or while you were polishing off that box of Cinnamon Toast Crunch. But sometime this weekend, Queen Bey handed over her crown (or one of them) to Kim Kardashian. Kim K, on a steady path to surpass Beyoncé's 43.9 million followers (opens in new tab) on Instagram, crossed the 44 million mark (opens in new tab). She is now the most followed person on Instagram.
Beyoncé would be plotting her comeback, if she wasn't currently on vacation in a matching one-piece with her daughter. So bask in your victory for now, Kimmy K (but as Kanye would say, watch the throne?). Because we can guarantee Bey will be back.
For reference, Instagram's current top 10, according to Us Weekly (opens in new tab):
1. Kim Kardashian — 44,005,604
2. Beyoncé — 43,935,648
3. Taylor Swift — 43,533,226
4. Selena Gomez — 41,843,095
5. Ariana Grande — 41,696,873
6. Justin Bieber — 36,994,254
7. Kendall Jenner — 35,388,483
8. Kylie Jenner — 33,703,166
9. Nicki Minaj — 32,278,123
10. Khloé Kardashian — 30,522,261