'Get Out' Won Best Screenplay at the Oscars and Celebrity Twitter Couldn't Handle It
Jordan! Jordan! Jordan!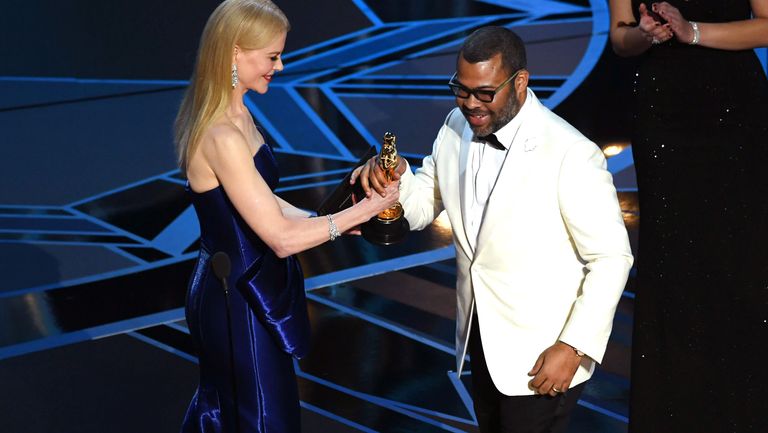 (Image credit: Getty Images)
Now you must call Get Out, "Academy Award–Winning Film, Get Out." And all we have to say is, "Hell, yes." When writer and director Jordan Peele's name was announced as the winner of the Best Screenplay Oscar, the audience, social media, and everyone on my couch erupted in wild applause. But it wasn't just regular movie-goers who were thrilled—pretty much all of Hollywood lost it on Twitter.
Olivia Munn
Zendaya
Sophia Bush
Busy Philips
B.J. Novak
Seth Meyers
Kumail Nanjiani
Mara Wilson
Billy Eichner
Chrissy Teigen
Anna Chlumsky
Laverne Cox
John Stamos
Gabby Sidibe
All these people are members of the Academy, right? Because, if so, our hopes for Get Out's Best Picture win just got higher.
Danielle McNally is the Deputy Editor of Marie Claire, overseeing features across every topic important to the MC reader: beauty, fashion, politics, culture, career, and women's health.