This 'Pretty Little Liars' Star Has Some Strong Words for Taylor Swift and Kim Kardashian
"I'm so appalled"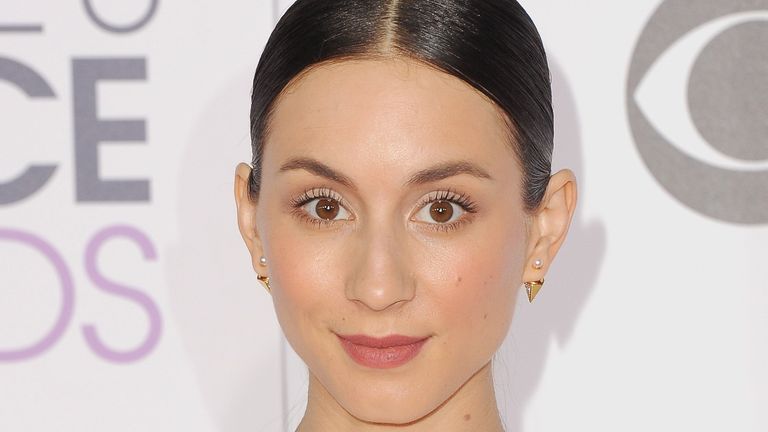 (Image credit: Getty Images)
Another celebrity has weighed in on the whole Taylor Swift (opens in new tab)/Kim Kardashian (opens in new tab)/Kanye West (opens in new tab) debacle. Pretty Little Liars star Troian Bellisario just said that she is "appalled" by 26-year-old Swift's recent behavior.
At the Democratic National Convention in Philadelphia, Bellisario explained, "I'm so appalled by what I consider to be her false feminism."
"It seems like she's this person who's like, 'Sisterhood!' and then she does nothing but tear down the women that were once her friends."
Bellisario is probably talking about Swift's feud with Katy Perry (opens in new tab), which has been going on since 2013, when Perry allegedly asked three of her former dancers if they would leave Swift's Red World tour to join the Prismatic tour.
But before you think Bellisario's vitriol towards Swift means she's Team Kimye, listen to this. When asked about the Kardashian family, she said: "Oh God, I have such an aversion to the Kardashians because I literally don't understand people's obsession with them and I don't want to accept them as our closest thing to a royal family.
"Is it possible to just be, like…this is a two-party system that I don't want to be a part of? Can I just say that? Can I say that I would choose the Green Party in this?"
Roger that.
Follow Marie Claire on Facebook (opens in new tab) for the latest celeb news, beauty tips, fascinating reads, livestream video, and more.
Anna Lewis is the News Editor at Delish UK, which means she's always either writing about food, cooking food or eating food. Anna is in charge of Delish UK's epic food news output, ensuring you're always up-to-date with the latest product launches, food trends, and restaurant news. She specialises in Slimming World recipes, but she'll eat just about anything – ideally gherkins or ice-cream sandwiches (but not together).