Kim Kardashian's Social Media Silence Could Cost Her More Than $1 Million a Month
Even her non-sponsored posts are worth a lot.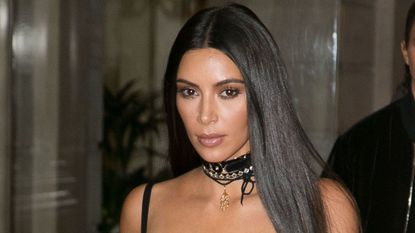 (Image credit: Getty Images)
Kim Kardashian has retreated from the public eye in a big way since she was bound, gagged and robbed at gunpoint in her Paris hotel room last week. In the wake of the attack, the reality star has cancelled her upcoming appearances and suspended production of her family's E! show Keeping Up with the Kardashians, in addition to remaining silent on the social media front. According to TMZ, Kim is taking a full month off from her commitments—a move that could cost her upwards of $1 million.
Since the attack took place around 3 a.m. last Monday, Kim hasn't posted anything on Instagram, Snapchat or Twitter. A source told People that Kim is "blaming herself" for the robbery because she had showcased her ring so prominently on Snapchat; others have said that the incident is causing Kim to entirely rethink her social media approach and reconsider what and how much she shares with her millions of followers. But while her decision to withdraw is completely understandable, experts are saying it will be an expensive one.
Speaking to People, celebrity financial adviser Samuel Rad estimated that Kim Kardashian's posts "are worth at least $20,000 a piece to her overall brand"—and that's separate from the amount she brings in from paid sponsored posts. Kim's "overall brand is generating at least $1 million a month through just general posts, not including anything that's specifically being contracted with companies," Rad explained. Furthermore, he pegs her income from special event appearances to tack on another $200,000 to $300,000 to the potential income she'd be missing out on.
That said, Rad speculates Kim could actually stand to benefit in the long run, especially if she handles her return to social media correctly:
"I think what's going to happen is the first post she's going to put up after not having posted for [a while], it's going to get so many more followers and hits. I think that it might actually end up helping her… I think it could be a really big moneymaker for her brand… People are hoping to hear from her. If Kim positions herself correctly, she can have a real blockbuster media score."
Unfortunately for Kim, the loss from social media and her stolen jewelry—including a $4 million diamond ring—isn't the only cost she's incurred from this horrible incident. Kim has also beefed up her personal security substantially since the robbery. Security consultant Joseph M. LaSorsa of LaSorsa and Associates, who also spoke to People, estimates her security costs to be ten times what they were before.
"She's spending 10 times I would say now versus what she was before, easily," LaSorsa stated. "Now she's going to have full-time residential security and full-time a handful of guys around the clock… It's going to be around the clock, considering this incident occurred at 3 a.m. in the morning, I'm sure the shock of that vulnerability that they exploited in terms of conducting the theft at 3 a.m. in the morning, they're not going to let any gap exist now."
LaSorsa said Kim will likely have "two to four individuals around the clock just assigned to be there in addition to the close, personal protection that she would normally have as well." He explained each new hire will cost Kim approximately $80,000-$120,000 to start, on top of the $150,000-$200,000 salary she pays her primary bodyguard, Pascal Duvier. And this is just standard, everyday security—the bodyguard count would increase significantly anytime Kim is traveling.
For more expert insight on the security issues surrounding Kim Kardashian's attack and robbery, click here.
Follow Marie Claire on Facebook for the latest celeb news, beauty tips, fascinating reads, livestream video, and more.
Celebrity news, beauty, fashion advice, and fascinating features, delivered straight to your inbox!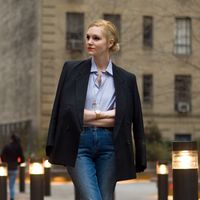 I am an experienced editor, writer, and creative strategist, specializing in fashion, beauty, and lifestyle content for digital media outlets, as well as video and social platforms. While I currently operate as a freelance contributor/consultant, with such clients as The Zoe Report, my 10+-year background in the industry was cultivated at the dot-coms of elite publications, including Harper's BAZAAR, ELLE, and Marie Claire.