Kaitlynn Carter Celebrated Her Birthday with Miley Cyrus and Posted a Bunch of Romantic Pics
Honestly, so cute.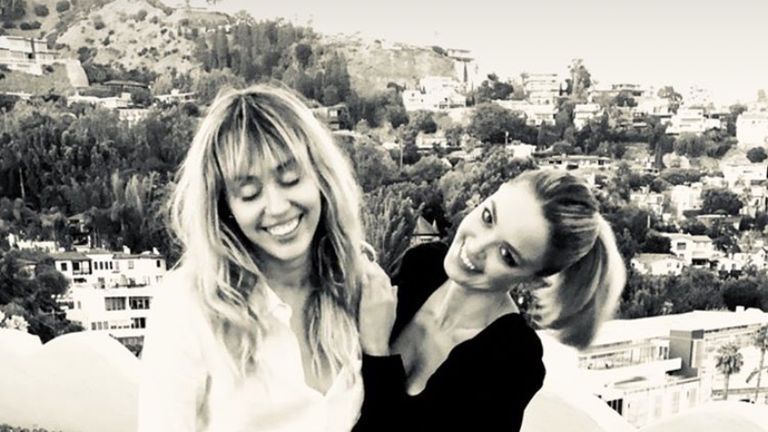 (Image credit: Instagram)
By Mehera Bonner published
Kaitlynn Carter just celebrated her birthday, and if you're wondering whether or not she and Miley Cyrus spent the evening together the answer is 100 percent yes. Kaitlynn hit Instagram to post a bunch of photos and videos from her night, including a series of black-and-white pics of her and Miley looking super happy.
In case you're one of the few people left who are confused about what is going on here, a quick update: Miley and her husband Liam Hemsworth split up a few weeks ago—on the same day that photos of Miley and Kaitlynn making out in Italy were published online. Since that fated day, Liam has filed for divorce, Miley's come out with a breakup song called "Slide Away," and she and Kaitlynn have been getting their PDA on all over New York and Los Angeles.
Meanwhile, a People source says Miley and Kaitlynn are officially living together, with said source confirming "They live together and are very happy. Miley is doing great. She is moving on. She seems to have no regrets. She loves being with Kaitlynn."
Meanwhile, another source mused "Miley is very close with Kaitlynn. It's romantic but also a friendship. They are both going through similar stuff right now and are bonding over it."
Mehera Bonner is a news writer who focuses on celebrities and royals.