Kim Kardashian Responds to 'Bound 2' Parody (VIDEO)
Seth Rogen topless doesn't do her justice.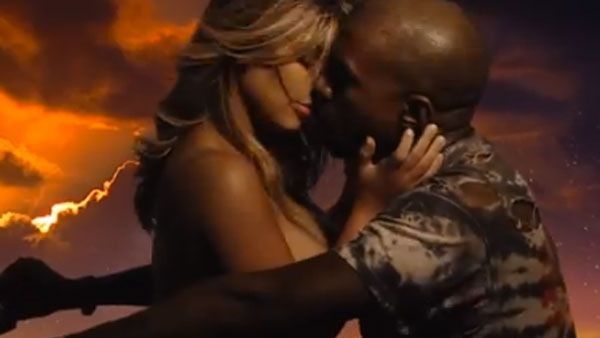 (Image credit: Marie Claire)
Earlier this month, Kanye West debuted his video for the latest single off his record, "Bound 2 (Explicit)." The short was full of galloping horses, mountains, and sunsets. Oh yeah, and his topless baby mama fiancée, Kim Kardashian, riding backwards on his motorcycle. You can see all the juicy goodness here:
In response to the over-the-top video, James Franco and Seth Rogen took to the camera to create their own masterpiece entitled, "Bound 3 (Vague)." The parody mimicked Kanye's piece in the best possible way: Shot. For. Shot.
The internet went wild and Kim Kardashian herself took to Twitter to respond:
Kim Kardashian West on Twitter: "You nailed it!!! Sooo funny! RT @Sethrogen: #Bound3 http://t.co/iVxfPKtboX. Enjoy!!!!!!" / Twitter