***Flawless New Tumblr Celebrates 'Beyoncé Voters'
Who run the world? Beyoncé.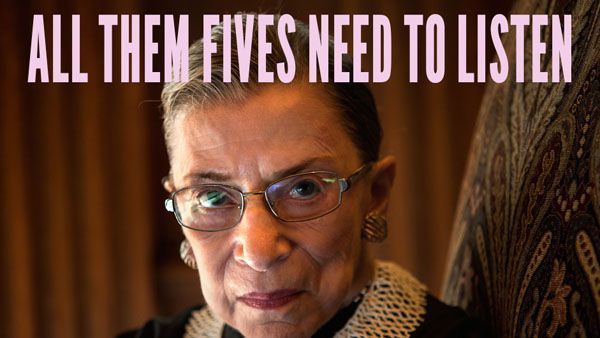 (Image credit: Beyoncé Voters)
After the Hobby Lobby Supreme Court decision, Fox News contributor Jesse Watters went on the air to discuss Hillary Clinton's statement (opens in new tab) decrying the decision. He said Clinton needed single ladies to support her in 2016. "I call 'em the Beyoncé voters, (opens in new tab)" he said. "They depend on government, because they're not depending on their husbands."
There's a ton to get mad about here, of course. Watters completely dismisses the fact that single women can depend on themselves, thank you very much. But more importantly, why bring Queen Bey into the equation? That's taking it a step too far.
In fact, "Beyoncé voters" sounds like a pretty fabulous demographic. And an anonymous Internet artiste came up with an amazing way to reclaim the right-wing rhetoric with a Tumblr of the same name (opens in new tab).
The genius concept: Pairing song lyrics with photos of politicians the "Beyoncé voter" would love. (You know, powerful women and men who support women's rights.) It's only a day old, but there are already some amazing gems. Come for Hillary "schoolin' life (opens in new tab)" and stay for Obama's "surfbort (opens in new tab)" beach moment.