Rihanna Kicked Off Her ANTI Tour Last Night and It Was Epic
Those outfits though. 🙌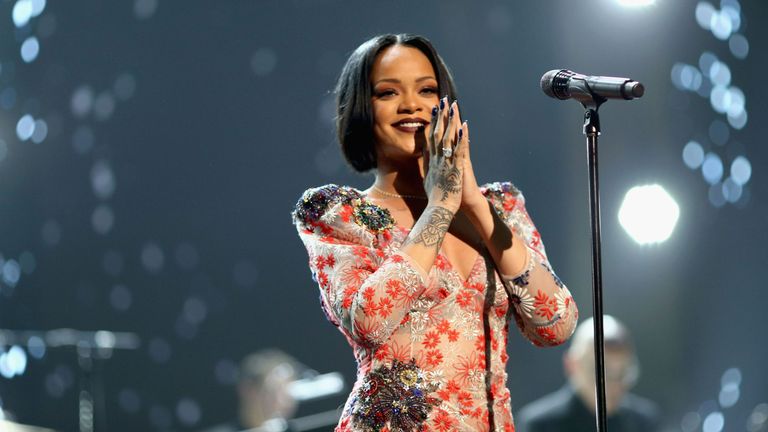 (Image credit: Getty Images)
Last night, Rihanna kicked off her ANTI Tour (opens in new tab) in Jacksonville, Florida and it was even more incredible than we could've anticipated.
According to a review by the Florida Times Union (opens in new tab), there was a giant shower curtain dripping with 10-foot-tall foam soap bubbles, a flying bridge and an acrobatic dance corps. "Rihanna's show is slick and heavily produced and choreographed down to the last move. It's also entertaining as all get-out." See:
After canceling the first seven cities of the tour due to production delays, RiRi really brought it all to the stage—and her wardrobe was no exception. Changing through at least half a dozen different outfits during the 90-minute show, the singer's signature daring, edgy style was in full force.
#ANTIWorldTour outfits 👗Which one is your favorite? Mine is #3 😻 pic.twitter.com/kzNwSdoeqAMarch 13, 2016
See more
One look featured thigh-high boots that belted around her waist.
Another, a sheer black jumpsuit covered in beaded fringe.
Sometimes with a massive black cloak worn over it:
Then there was the lace-up bodysuit that extended into shoes…
The slouchy olive suit worn over a leather bustier...
…and the oversized sporty jacket—a Rihanna staple.
#workworkwork
This fan's reaction is the only appropriate reaction to have right now:
Here's a peek at a few of RiRi's performances—just to hold you over until she hits a city near you (opens in new tab):
I am an experienced editor, writer, and creative strategist, specializing in fashion, beauty, and lifestyle content for digital media outlets, as well as video and social platforms. While I currently operate as a freelance contributor/consultant, with such clients as The Zoe Report, my 10+-year background in the industry was cultivated at the dot-coms of elite publications, including Harper's BAZAAR, ELLE, and Marie Claire.