Kanye West's Mother's Day Gift to Kim Kardashian Will Put Your Mother's Day Gift to Shame
The card and bath products were nice and all, but *this* is next-level.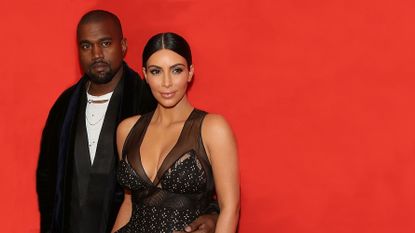 (Image credit: Archives)
If there are two people on this planet more inclined to over-the-top gestures, don't tell Kanye West and Kim Kardashian. In Part 1,000,098 of a life made for Instagram, Kanye sent Kim a massive Mother's Day message, which she found in her hotel room and snapped for our benefit:
Thousands of white roses, because they have to spend Mother's Day apart.
You are made of *steel* if that doesn't make you 😩 just a little bit. And also make you feel some small amount of shame for your rush-delivered card from the corner store.
Nice move, Kanye. Now it's Kim's turn for Father's Day. Should we place bets now, or later...?
You should also check out:
10 Celebrity Moms Celebrating Their First Mother's Day
What to Wear to Work When You're Channeling Kim Kardashian
12 Celebrities Who Look Just Like Their Moms
As the editor of Cosmopolitan, Jess oversees the editorial for all of Cosmo's efforts across print, digital, video, and emerging platforms. Previously she served as the digital director of Marie Claire, where she tripled the readership, and she's held print and hybrid posts at Glamour and Teen Vogue. In 2013 she launched an interactive e-commerce platform for a fashion-tech startup, and in a former life she was a ballet dancer and NYU film student. She lives in Manhattan with her scruffy dog George.