Kim Kardashian Cried When Kanye Made Her Give Up Her Shoes, But Ultimately Emerged a Stronger, Chicer Person
Think butterfly emerging from a chrysalis.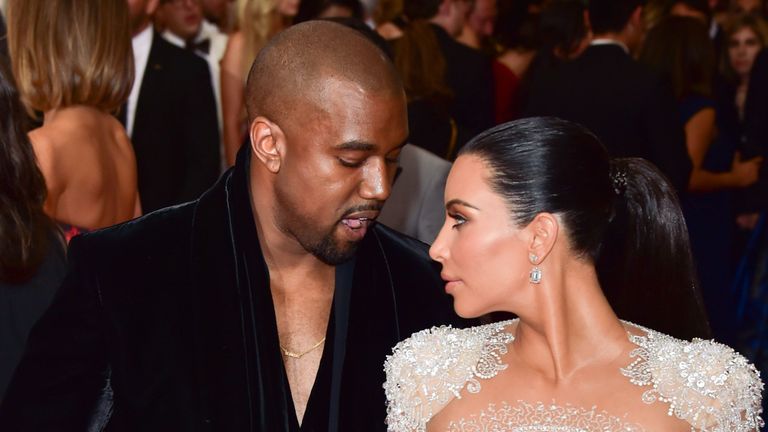 (Image credit: Getty Images)
Kanye West, the Dr. Phil of closet cleanouts, once took it upon himself to exorcise then-girlfriend Kim Kardashian's wardrobe of fur-trimmed patent leather handbags so that she might one day ascend the ranks of Mount Celebrity and share a red carpet with Beyoncé. And it worked.
But in an appearance on Live! With Kelly and Michael that aired Monday, the Kanye West Method survivor sounded as if she would have rather done that other, gentler thing where you only keep items that spark joy.
"It was, like, a pile to the ceiling of shoes," she said. "And all my amazing shoes that I loved. And I started crying. I was like, 'I can't get rid of this stuff. Your stylist has no idea what she's talking about.' So I put it all in another room and I was like, 'I'll trust your opinion, but I'm not getting rid of my stuff.'"
She eventually did untether herself from her worldly possessions, though, then promptly reattached herself to some "like really cool, new designer stuff that I, you know, hadn't even heard of before."
And now we end with an affirmation: "Only when I let go of my 'ghetto' heels can I open myself to peace and a total style transformation." Repeat until your closet is 30 percent latex. Namaste.