Taylor Swift Is Totally Chill with Her Friends Dating Her Exes
Sorry, Gretchen. You got feminism wrong.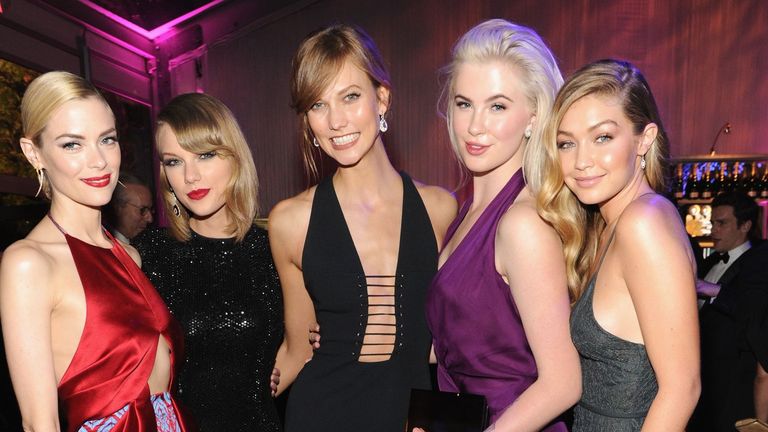 (Image credit: Getty Images)
When Gretchen Wieners explained to Cady Heron the ground rules for dating your friends' exes— "Irregardless, ex-boyfriends are just off limits to friends. I mean that's just like the rules of feminism"—somewhere a 14-year-old Taylor Swift was thinking: "One day, I'll show women everywhere that friendship is more important than guys." (Then she probably wrote a song about it.)
At least, that's how we like to imagine it. In a new interview with Vanity Fair, the bona fide arbiter of Squad Rules says it's totally cool for you to date in your circle—and yes, that means ex-boyfriends are totally *not* off limits.
"It's almost like the sisterhood has such a higher place on the list of priorities for us," she told the magazine. "It's so much more important than some guy that it didn't work out with."
"When you've got this group of girls who need each other as much as we need each other, in this climate, when it's so hard for women to be understood and portrayed the right way in the media...now more than ever we need to be good and kind to each other and not judge each other—and just because you have the same taste in men, we don't hold that against each other," she concluded. And with a wave of her hand and a wink of her eye, it was written. #GirlCode