Eye Spy: Caption This Kim Kardashian Pic!
Write a clever caption to this photo of Kim Kardashian at Germany's Oktoberfest, and you may get on MarieClaire.com!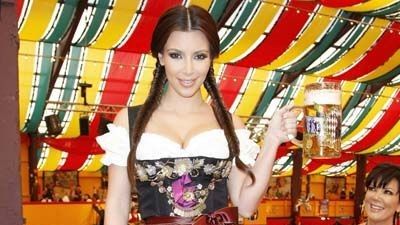 (Image credit: Florian Seefried/Getty Images)
WINNING CAPTION
By Hallie Stinehour:
Kim: How much will you pay me if I drink this beer in under five minutes?
Kris: Don't forget I get 10 percent!
----
Kim Kardashian hit up Oktoberfest today with her mom in Munich, Germany, and we want you to write a caption to go with the pic!
Just post it in the Comments section below. The funnier and wittier the one-liner, the better. And the best caption will be posted right here later today.
Happy writing. May the best cap win.