10 Worst Holiday Songs
And why we hate them . . .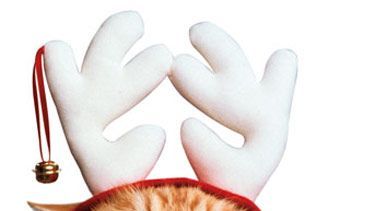 (Image credit: Getty Images)
1. Dominick the Donkey, Lou Monte
If we wanted to hear that much braying, we'd sit next to our asthmatic uncle Fred.
2. Grandma Got Run Over by a Reindeer, Elmo & Patsy

Because Nana's drinking is no laughing matter.
3. The Chipmunk Song (Christmas Don't Be Late), The Chipmunks & David Seville
Regrettably, the Xanax is in our other purse.
4. Jingle Bells, The Singing Dogs
Hmmm, barking dogs. See also: reasons to move.
5. Feliz Navidad, Jose Feliciano
The only Spanish we retained from high school.
6. I saw Mommy Kissing Santa Claus, Tommie Connor
Fanning the fears of infidelity and broken marriages since 1952.
7. Mamacita, Donde Esta Santa Claus?, Augie Rios
Sparking the Santa-ain't-real conversation in homes all across the country.
8. Rudolf the Red-Nosed Reindeer, Someone's gonna yell "like a light bulb!" and think they're being cute. But they won't be.
9. Christmas in Hollis, Run-DMC
Santa doesn't get jacked in the 'hood. How festive.
10.The Christmas Shoes, NewSong
Why would you do this to yourself? Seriously, people take medication to avoid this feeling.
Check out our list of The 14 Best Holiday Songs.
Marie Claire email subscribers get intel on fashion and beauty trends, hot-off-the-press celebrity news, and more. Sign up here.