All Signs Point to Rihanna Dropping Her New Album Very Soon
MY BODY IS READY!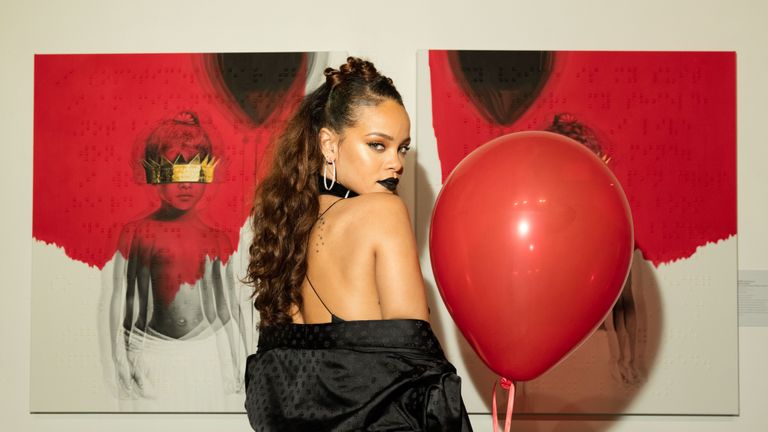 (Image credit: Getty)
Bless us, Rihanna, and thy gifts which we are about to receive from thy new album which might drop in as little as a week.
The singer's final-hour cancellation of her Victoria's Secret Fashion Show performance might have dampened our spirits, but judging by her latest social media posts, it'll all be worth it very soon. A new video uploaded Thursday afternoon unearths some interesting clues, such as a Samsung logo (WHAT DOES IT MEAN), a link to antidiary.com, which then prompts users to go to the same URL on their phones and sign up for updates. Some fans have taken the blinking dots to represent a countdown to the album's release Friday, November 27.
https://instagram.com/p/-SDszpBM8G/
https://twitter.com/rihanna/status/667456134903701505
You BET I'll "know when it's time." Because all anyone will be able to hear is the sound of shrieking and sweet, sweet new Rihanna tunes.
Follow Marie Claire on Instagram for the latest celeb news, pretty pics, funny stuff, and an insider POV.