Editors handpick every product that we feature. We may earn commission from the links on this page.
The 21 Most Comfortable Sneakers From the Coolest People We Know
Fashion insiders share their favorite sneakers for being on their feet all day.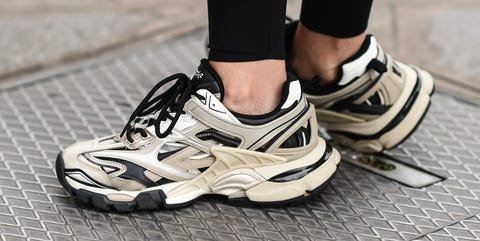 Daniel Zuchnik
Getty Images
We asked 21 fashion industry insiders—models, stylists, designers, and makeup artists—to give us the lowdown on the sneaker styles they swear by. Whether it's standing all day on a photoshoot set or running around all over town for appointments and fashion shows, most of their work involves being on their feet—and also happens to be client-facing, which means there's an extra pressure to look the part. Admittedly, this can be a little tricky to do in sneakers, but not for this group! For whatever craziness the day has in store, these pros know how to pivot (perhaps quite literally) and how to do it in style. Scroll down for the ultimate list of sneaker go-to's and trust, your feet and your look will be thriving.
This content is created and maintained by a third party, and imported onto this page to help users provide their email addresses. You may be able to find more information about this and similar content at piano.io