Iconic Chanel Sets Only Karl Lagerfeld Could Have Dreamed Up
Remember the Eiffel Tower replica?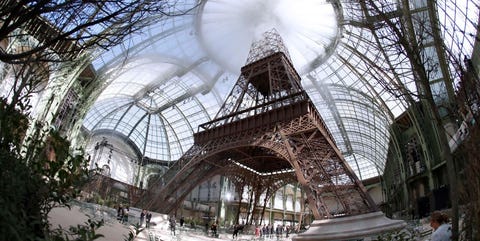 Karl Lagerfeld, the designer who helmed Chanel for more than 30 years, passed away in Paris at the age of 85. Lagerfeld will be remembered for many things—his keen eye, his leadership of Chanel and Fendi, his off-the-cuff comments—but among them will be Lagerfeld's set designs, which were guaranteed to astound onlookers. Here, some of the most stunning sets from Lagerfeld's career at Chanel.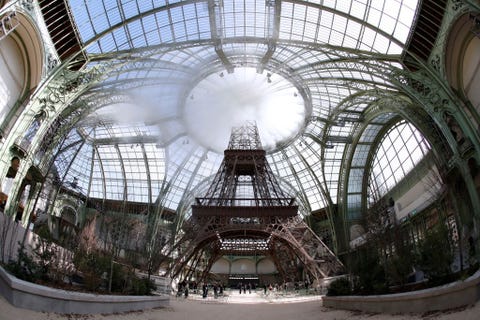 The Eiffel Tower Replica
For his haute couture collection for fall/winter 2017-2018, Lagerfeld commissioned a replica of the Eiffel Tower.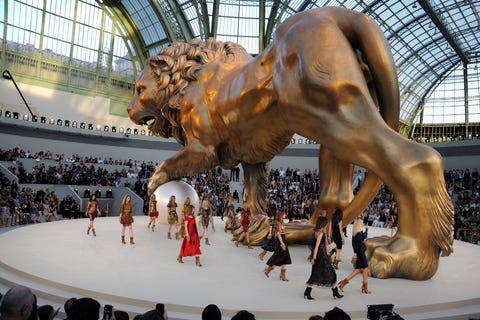 The Giant Lion
For Chanel's fall/winter couture show in Paris for Fashion Week in 2011, models walked alongside a gigantic platinum lion.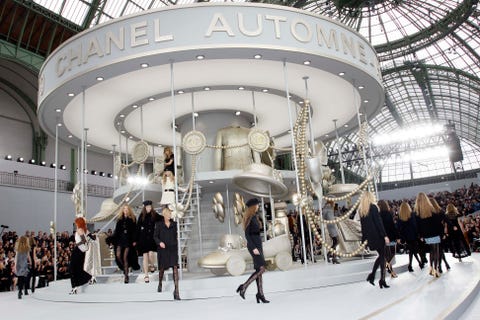 The Chanel Carousel
For the 2008-2009 fall/winter show in Paris, models walked from and onto a giant Chanel-themed carousel.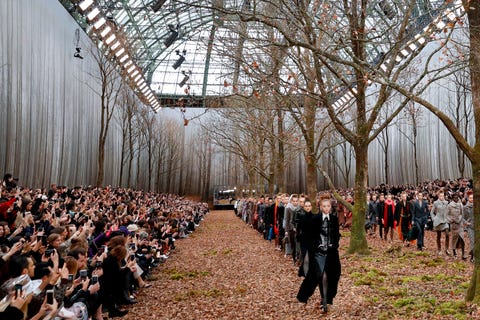 The Enchanted Forest
You'll be sensing a theme here (Paris!), where models walked the fall/winter 2018-2019 runway in a set covered in leaves and larger-than-life trees.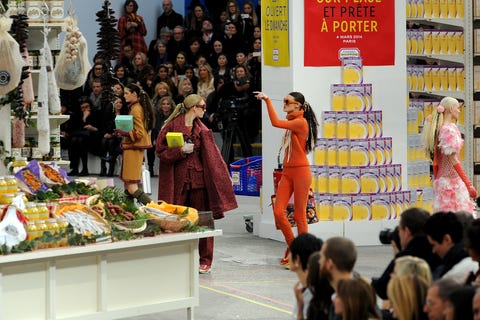 The Grocery Store
For the 2014-2015 fall/winter show, Chanel models walked with fake groceries on a grocery store set.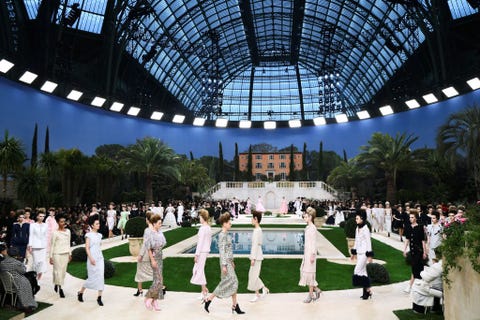 The Exuberant Landscape
Here, models walked on a runway designed to look like a pastel-perfect summer haven, for Chanel's 2019 spring/summer haute couture show.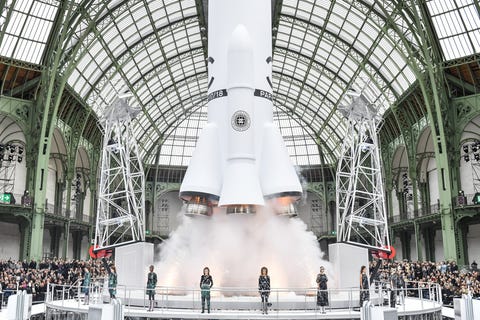 The Rocket Launch
This time around, the runway was a space center, with a giant rocket taking off as its centerpiece. This was for the fall/winter 2017-2018 womenswear show in Paris.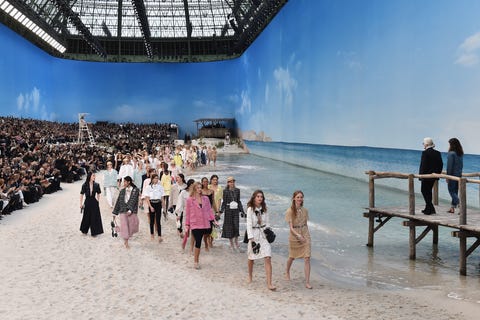 The Beach
For the 2019 spring/summer womenswear show at Paris Fashion Week, Lagerfeld commissioned a beach-themed set. (Lagerfeld got to walk on the dock, obviously.)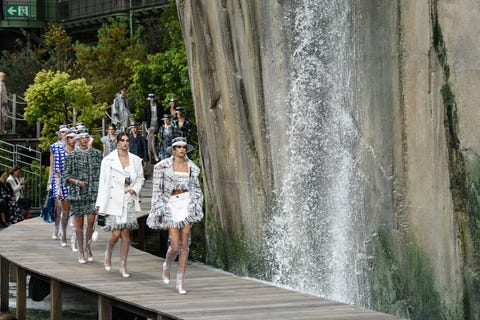 The Waterfall
A (more) relaxed setting for the 2017 spring-summer womenswear show.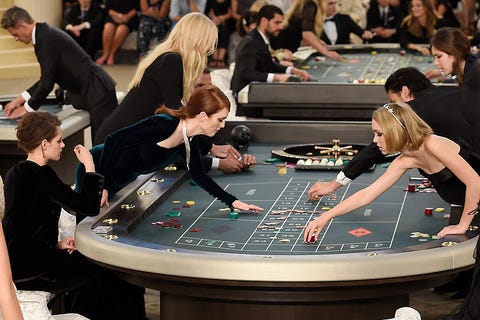 The Casino
For the autumn/winter haute couture show in 2017, the runway became a star-studded casino, featuring Julianne Moore, Kristen Stewart, and Lily-Rose Depp.
This content is created and maintained by a third party, and imported onto this page to help users provide their email addresses. You may be able to find more information about this and similar content at piano.io