Meet the 15 Original Victoria's Secret Models from the Class of '95
Before Gigi and Kendall, there was Beverly Peele and Stephanie Seymour.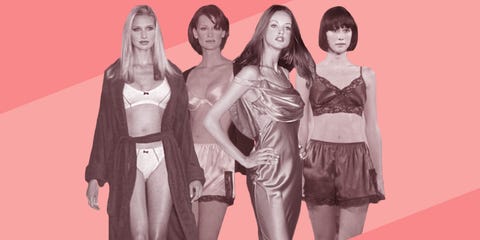 As we gear up to watch the annual Victoria's Secret Fashion Show next week, let's take a look back at the very first Victoria Secret models who graced the catwalk during the 1995 show at New York City's Plaza Hotel.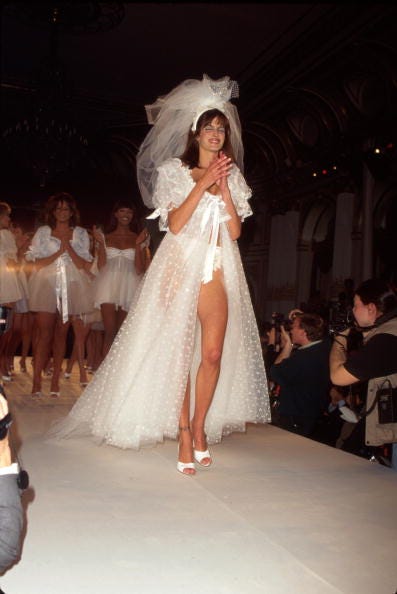 Stephanie Seymour
Is there anything that Stephanie Seymour can't pull off? The beauty went on to work with photography veterans Richard Avedon and Mario Testino and has appeared on magazine covers including Vogue and Sports Illustrated.
Veronica Webb
That pose. That dress. That hair. That stare. Lordt. Veronica Webb has been a major trailblazer in the industry, including being the first black supermodel to score an exclusive contract with a major beauty company, Revlon. She has also written for Interview, Details, and Elle as well as appeared in movies such as Jungle Fever and Clueless.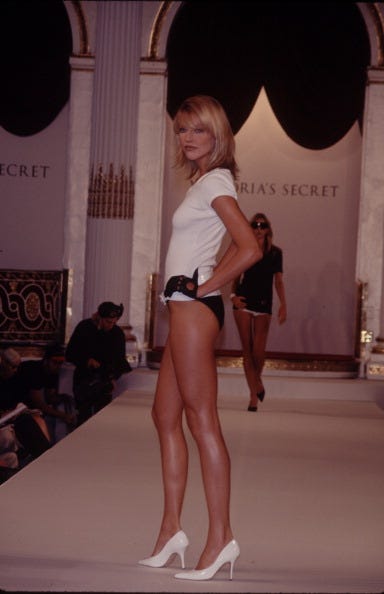 Ingrid Seynhaeve
How is it that Ingrid can make a white t-shirt and underwear look so flawless? Winner of Elite Look of the Year, the Belgian model has appeared in campaigns for Guess Jeans, Ralph Lauren, and Saks Fifth Avenue.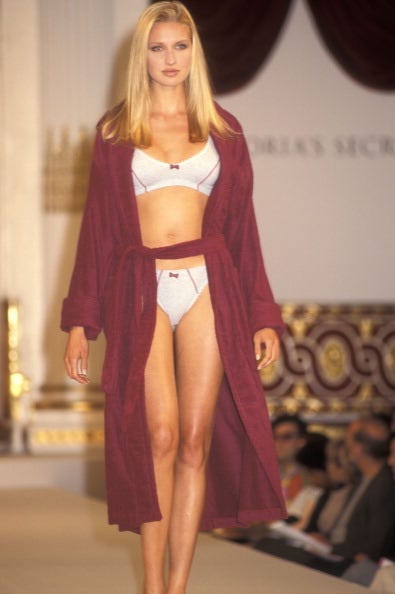 Catherine McCord
Before Food Network, Catherine McCord slayed the catwalk. She's the founder of cooking site, Weelicious, which is dedicated to helping parents expose their kids to healthy, delicious meals.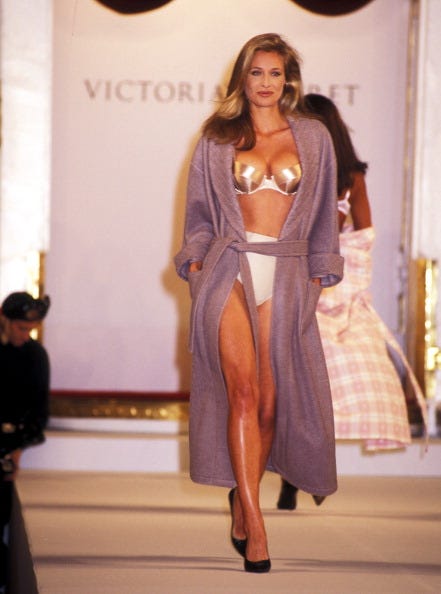 Frederique van der Wal
Frederique van der Wal bared it all in what was probably considered one of the brand's first bombshell bras and has since developed entrepreneurial spirit. Winner of the 2011 Marie Claire Entrepreneur of the Year, she has guest lectured at Harvard University and was involved in licensing deals for a fashion line, fragrance, and calendar.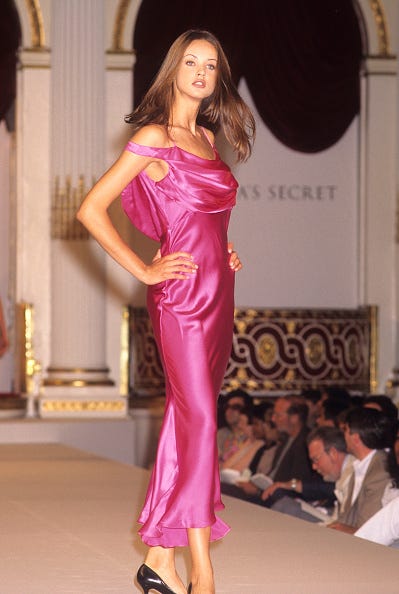 Magdalena Wrobel
Magdalena Wrobel took pretty in pink to a whole new level in her silk dress. Known for being the former spokesmodel for Wonderbra's Three Degrees of Wonder, she has worked with designers including Bill Blass, Givenchy, and Oscar de la Renta.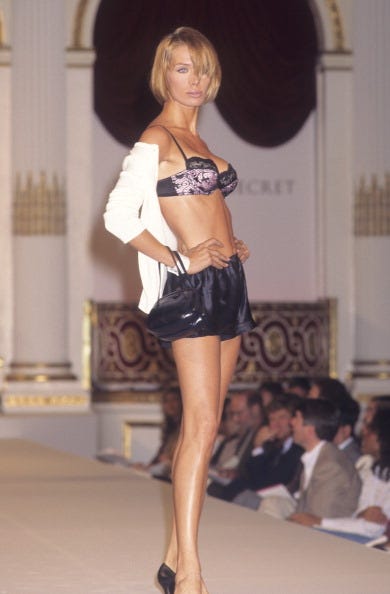 Angelika Kallio
The model-turned-real estate agent was a muse to Karl Lagerfeld in the early '90s and has worked with fashion houses including Dolce & Gabbana, Valentino, and Céline.
Beverly Peele
Can we please take a moment to bow down to Beverly Peele? The L.A. model rose to fame during the late '80s/early 90s and has appeared in magazines including Mademoiselle and Elle and featured in ads for Ralph Lauren, Versace, and Donna Karan.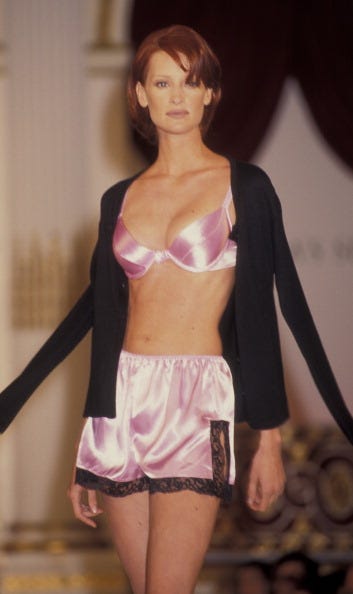 Valerie Jean Garduno
Fun fact: Valerie has barely aged since this show. She's currently killing it as a real estate agent in New York City.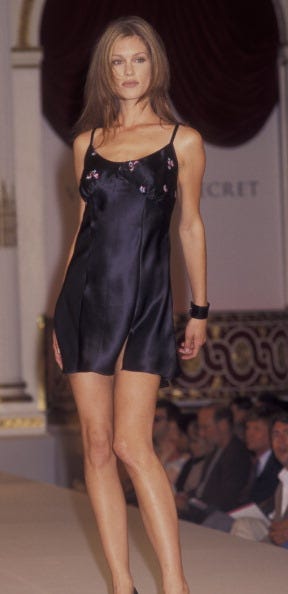 Keri Claussen
Keri Claussen had her day-to-night outfit covered. Starting off her career at the age of 15, Keri was featured in campaigns for Emporio Armani and modeled for Christian Dior and Givenchy.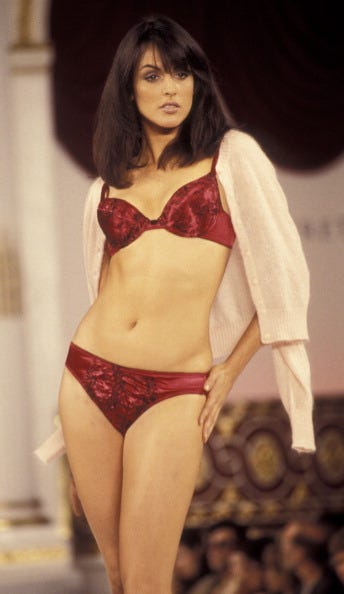 Helena Barquilla
Helena Barquilla is looking red hot in this red embroidered silk bra and panty combo. The Spanish beauty has modeling for Yves Saint Laurent and Jean Paul Gaultier on her resumé.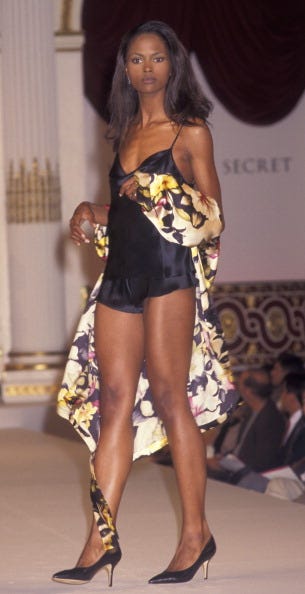 Karen Alexander
Can Karen Alexander look anymore tasteful in that slip dress?? She broke down barriers as one of the first black models to appear in the Sports Illustrated swimsuit edition and has been featured in *the* Pirelli Calendar.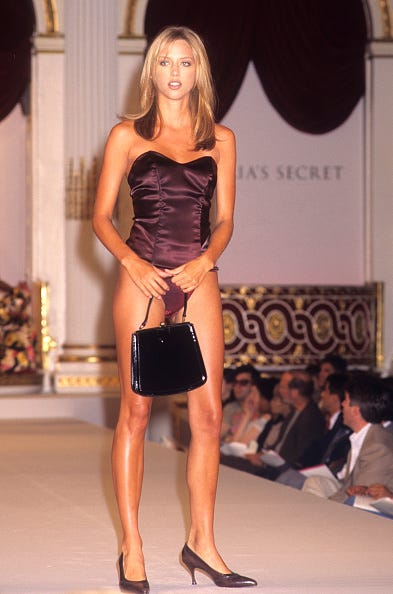 Leilani Bishop
Only Leilani can make the case for casually accessorizing lingerie with a black handbag. Since her modeling days, she founded Women of the World in California, which tackles education issues across the globe and has her own line of fragrances called LEILANI BISHOP.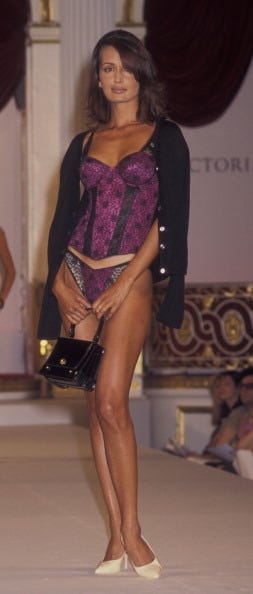 Gail Elliott
ICONIC. Gail Elliott has worked with acclaimed photographers Stephen Meisel and Helmut Newton and has since co-founded a fashion line called Little Joe Woman by Gail Elliott.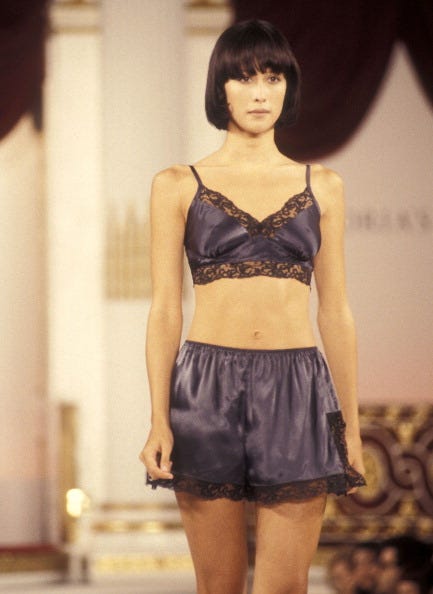 Natane Adcock
Natane Adcock proves bralettes were just as chic then as they are today. Since her early days as a model for Calvin Klein and Chanel, she founded a film company with her mother called N+N Films, which specializes in fashion movies.
This content is created and maintained by a third party, and imported onto this page to help users provide their email addresses. You may be able to find more information about this and similar content at piano.io