Colin McDowell's New Book Takes Us on a Chic Journey Through History
Check out Colin McDowell's new book, History of Fashion.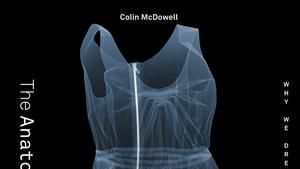 (Image credit: Archive)
Former chairman of the Costume Society of Great Britain Colin McDowell's new book, The Anatomy of Fashion: Why We Dress the Way We Do, answers intriguing questions about fashion throughout history. Interviewed by Tom Sykes for The Daily Beast, McDowell shared some photos from his book which travels through time via fashion.
Using iconic personalities throughout history, McDowell traces our fashion journey from a French count in 18th century through what we wear now. The photographs and discussions are captivating.
One of the more interesting conclusions McDowell shared in The Daily Beast interview was his take on Marie Antoinette. When asked if Marie Antoinette's love of fashion really cost her her life, McDowell said yes: "It did. Marie Antoinette was the first fashion victim, because on the flight to Varennes, she wanted to go back for her jewelry, and that is the only reason she was caught by the revolutionaries. She was a bored woman, unhappy, and she took refuge in clothes."
See more at: http://www.thedailybeast.com/galleries/2013/10/07/fashion-legend-colin-mcdowell-on-his-breathtaking-new-book-the-anatomy-of-fashion-photos.html