Editors handpick every product that we feature. We may earn commission from the links on this page.
The Fashion Girl's Ultimate Fantasy Wish List
May all the people in said Fashion Girl's life take note before the holidays.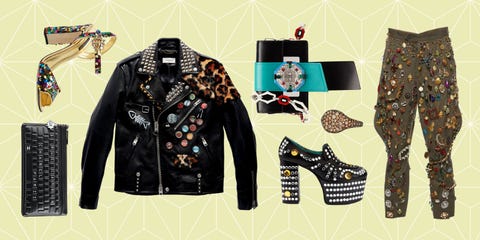 Let's not forget that one of the greatest joys of holiday shopping is simply looking at really beautiful things, even though it hurts your heart not to own them—not until after your "Uber of fill-in-the-blank" idea goes public, at least. Here, we've gathered some of the most desirable, pie-in-the-sky fashion items of this season and next. All together now: "I dreamed a dream..."
This content is created and maintained by a third party, and imported onto this page to help users provide their email addresses. You may be able to find more information about this and similar content at piano.io