What 2017 Fashion Trend You Should Try, According to Your Zodiac Sign
The moon's in Style Quotient rising. (That's a thing, right?)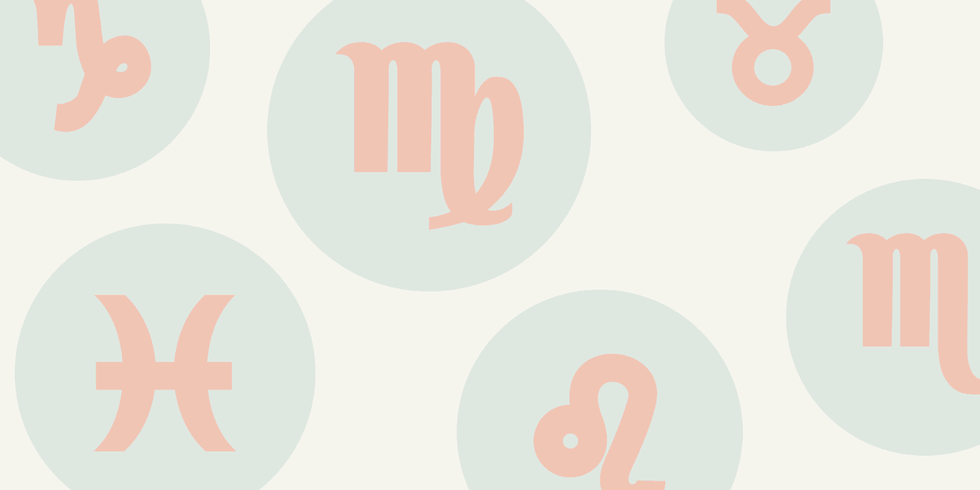 Getty, design by Betsy Farrell
It's only been a few days since the conclusion of NYFW, but that's just soon enough to start thinking about what new, exciting stuff you're going to wear from now on. To help, we've collided the best trends (colored velvet!) with the best diversion (horoscopes!) for the simplest possible decision-making. Though feel free to lift from the other signs—we hear Scorpios have it pretty good.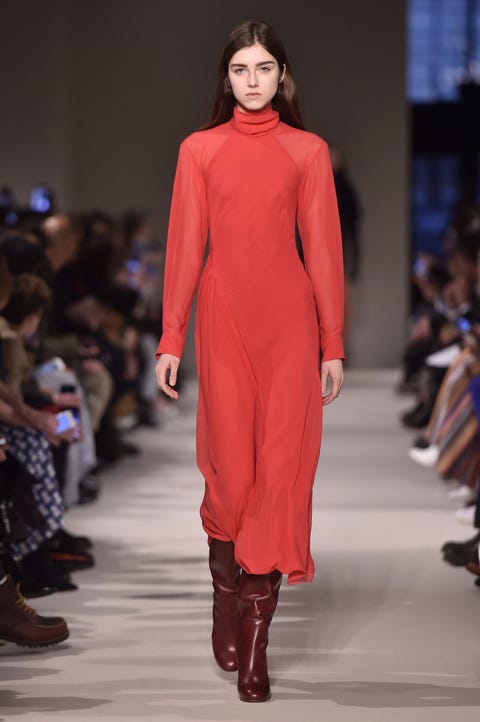 Aries
Red is your power color, but it's also one of *the* colors of the season (it's kind of a tossup with this one, but good thing they look great together). Try one of the many dresses that walked the runway, such as this turtleneck number from Victoria Beckham or Brock Collection's swoon-y off-the-shoulder gown. Whatever you pick, though, make sure it's super saturated. No wimpy ketchup water here.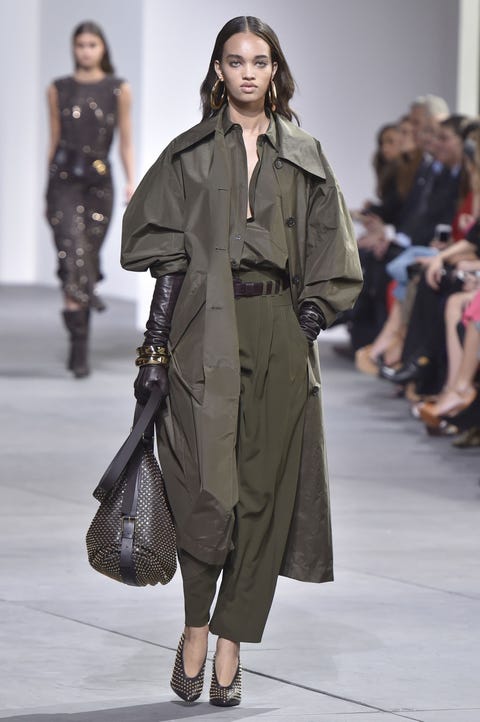 Taurus
Steadfast and practical, Taurus will naturally gravitate toward khaki, one of spring's favorite fabrics, seen here at Michael Kors. But no pleated slacks for you—instead, branch out with a billowy trench-inspired top *and* pants that could fit you and two friends. And don't forget your mega earrings.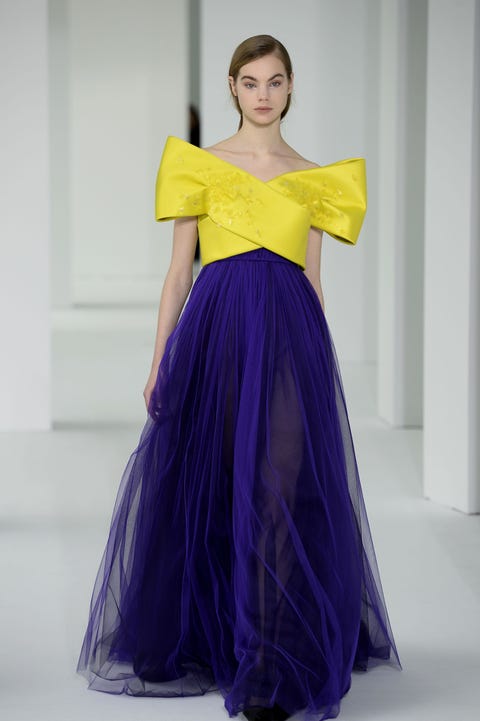 Gemini
You'll have your pick of poppy colors this year (your fave), but may we recommend a yellow? Or a marigold, maybe? Delpozo's got the right idea pairing a crossover bodice with a complementary violet.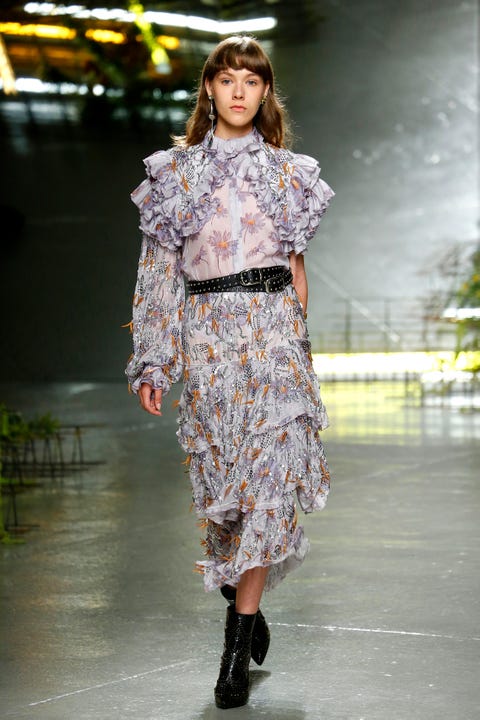 Cancer
No use beating around the bush: RUFFLES! As one of the zodiac's most beauty-obsessed signs, designers' preoccupation with fabric gatherings ought to be really problematic for your credit card balance. But it's fine! Rodarte's may be flowing, but give the more structured, exaggerated ones a go too.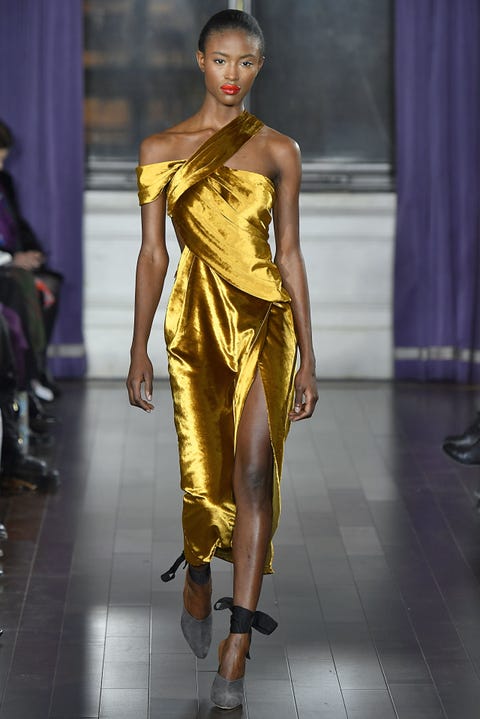 Leo
It doesn't get more luxe than colored velvet, but while you might dabble in Dion Lee's royal blue or Ulla Johnson's burnt umber, we're betting it's Jason Wu's slinky gold cocktail dress that catches your eye first.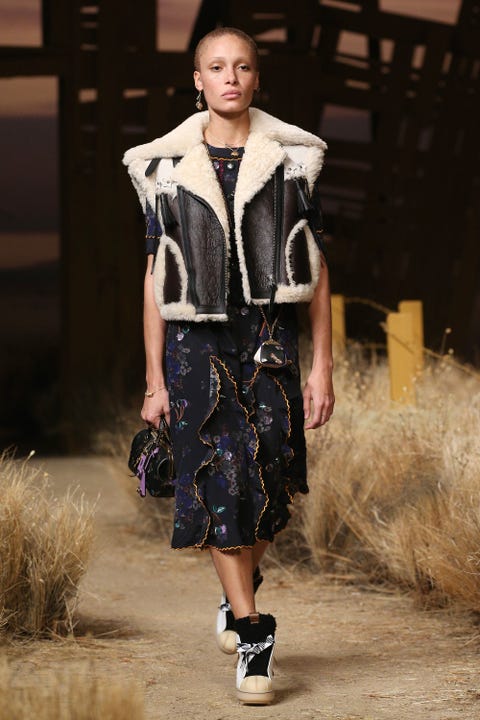 Virgo
Virgos have a rep for being the boho (or bobo) sign, but how about playing (sort of) against type with Coach's urban-prairie thing? Or one of Raf Simons' cowboy work shirts? Go west, young lady, for it's a big theme this fall.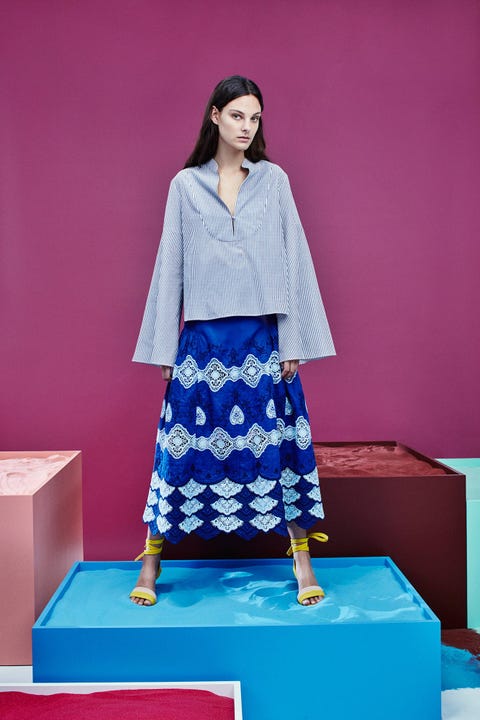 Libra
More classic than a hostile takeover, the striped banker shirt will appeal to the Libra's sense of elegance and balance. But forget the tie pins and Ponzi schemes—with big sleeves (this one's Tanya Taylor) and shoulders, these guys are more Wall Group than Wall Street.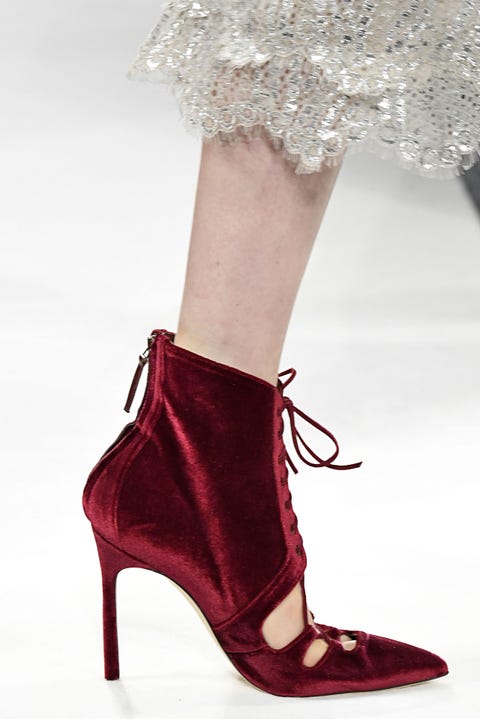 Scorpio
Because fishnets would be too easy. (Plus they're approaching the tipping point.) Instead, we've gone for sexAYYY lace-up heels, which are definitely going to be a trend in themselves. Jonathan Simkhai's corset-like boots tie in the front, but other designers, like Pamella Roland...did it from behind ;).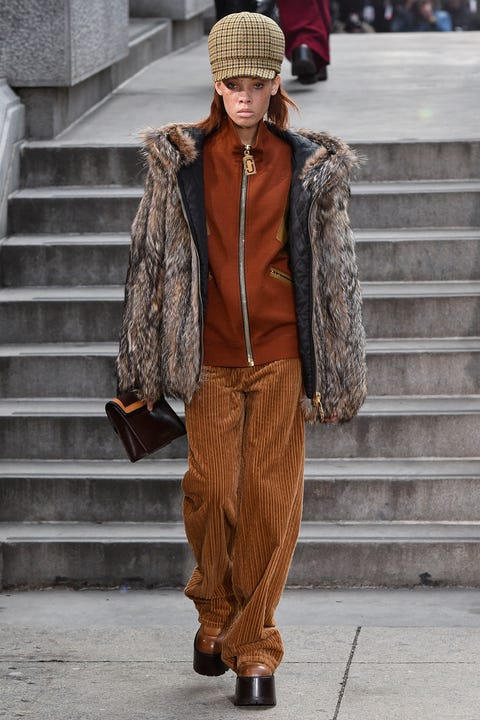 Sagittarius
To some people's dismay, corduroys are officially having a moment. We know you're into comfort, which these are, but Marc Jacobs proves they can also be painfully cool as part of a hip-hop-inspired ensemble.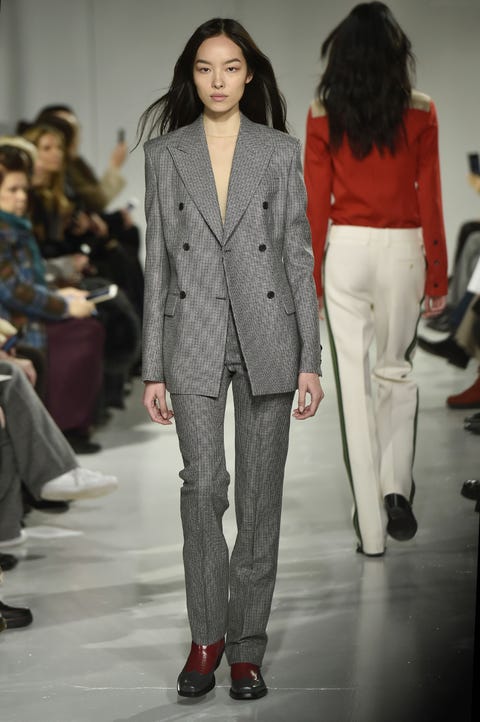 Capricorn
Technically, your season has passed, but more technically, Fall 2017 was *made* for you. It's all about the suiting, and with so many options to choose from, it'll be Tibi's strong-shouldered miniskirt set one day, and Raf Simons for Calvin Klein (sheer shirt and all) the next.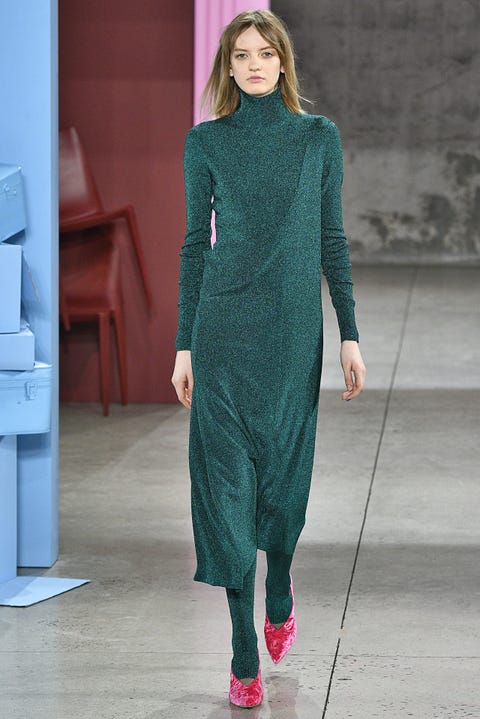 Aquarius
Speaking of Tibi, chic water-bearers will be down with the interesting silhouettes the brand showed earlier this week. The standout? A tea-length Lurex sheath worn with those troublesome stirrup pants underneath.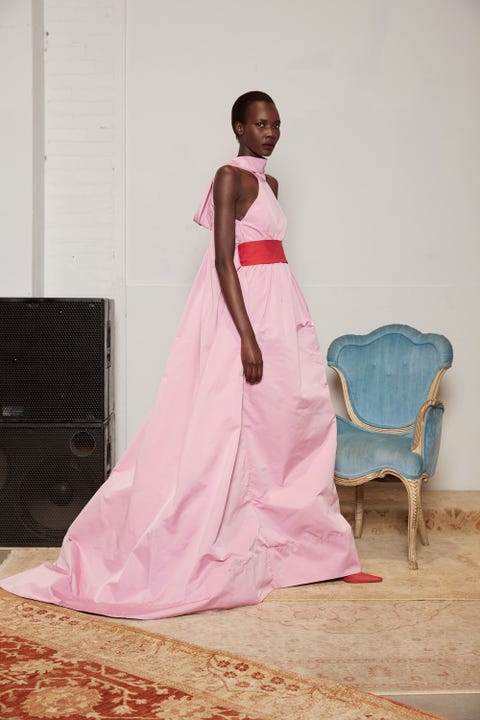 Pisces
Easy: pink! It's still soft and pretty, but the formerly reserved-for-girls color has recently taken on a new significance too. For whatever reason you wear it, Rosie Assoulin's halter gown is the ultimate.
This content is created and maintained by a third party, and imported onto this page to help users provide their email addresses. You may be able to find more information about this and similar content at piano.io