Beyoncé Shows Off Shocking New Hairstyle!
Beyoncé debuts a new, super-short look—love it or hate it?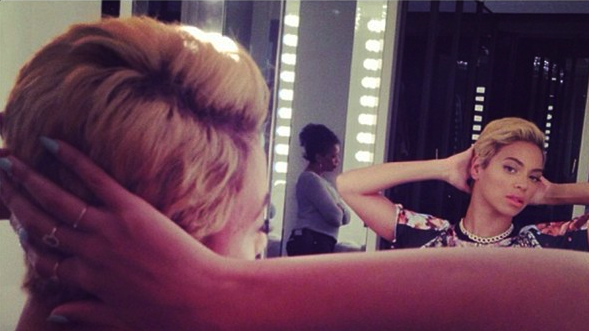 (Image credit: Beyonce/Instagram)
Beyoncé, love, is that you? The superstar shocked us in a major way when she debuted her new haircut this morning. Gone are her luscious tresses (so luscious they get caught in fans), and instead, she's rocking a powerful pixie—in blonde, a color she's sported many times in the past. This major hair revamp comes following the ending of the summer leg of her Mrs. Carter world tour. How did she share the news of her chop? Instagram, of course!
Beyoncé's known for shaking up her hairstyle regularly, but this is the first time we've seen it so short! As with most things Bey does, there's little doubt that boyish cut will inspire others to do the same. "I assure you Beyoncé's new haircut will be the hottest haircut to hit America since Jennifer Aniston's 'Rachel' hairdo," Damone Roberts, a Los Angeles celebrity makeup artist, told The Daily Beast. WIll Beyoncé's new look inspire you to don a similar style?
Photo: Courtesy of Beyonce's Instagram
Diana is a producer at ELLE.com. She previously wrote for MarieClaire.com. Diana is a Syracuse grad and a Chicago native, and therefore a pro at dealing with cold weather. She's also an Anglophile, which means she love all things British—especially Downton Abbey, London, and Will and Kate (and Prince George!)