Chrissy Teigen and John Legend Are Ready to Try for Baby #2 Through IVF
The model also opened up about her postpartum depression.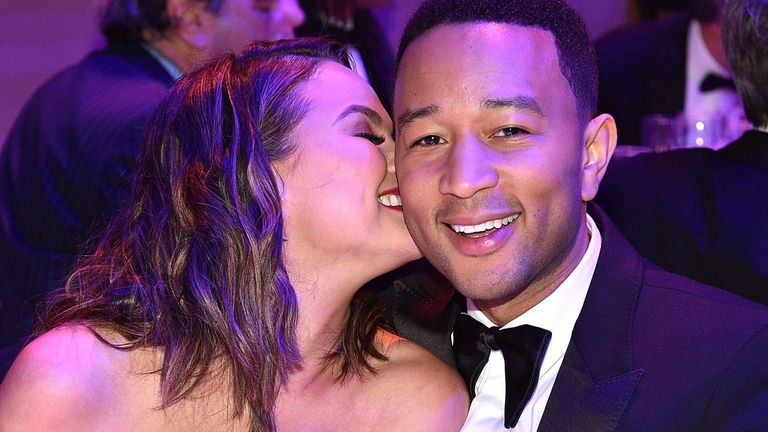 (Image credit: Kevin Mazur)
In a new interview with InStyle, model, TV host, and cookbook author Chrissy Teigen revealed that she and husband John Legend are officially in the process of expanding their family.
The couple used IVF to conceive their daughter Luna after Chrissy struggled for years to get pregnant. Now they plan to have their remaining fertilized egg implanted into her uterus in the "coming months."
Chrissy says the couple started with 20 embryos, and after scanning for imperfections and narrowing the selection down to the ones that "you know are going to be good for your body," they were left with three. From there, "The first little girl didn't work, and then the second is Luna." Their remaining embryo is a boy—meaning that if the embryo is successfully implanted, Luna will have a little brother.
Chrissy has been open about her struggles, both with getting pregnant and with postpartum depression after Luna's birth. But she's prepared to face both those challenges again, she tells InStyle, and to be open about them, again.
"I have really good days and really bad days, and I don't tend to talk about the really bad days," she candidly shared, "But I would hate for people to think those days didn't exist."