This Kendall Jenner Pic Just Broke Kim's Record for Most-Liked Photo on Instagram
Sibling rivalry in 2015, ladies and gentleman.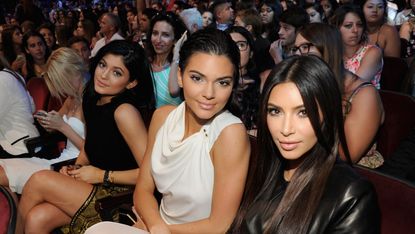 (Image credit: Archives)
Remember when Kim Kardashian spent days editing the wedding picture of her and Kanye kissing before she would post it to Instagram? Well, it was all done in vain because its record for being the most-liked picture on Instagram has been broken by lil' sis Kendall Jenner. Kendall announced the news on Twitter by saying, "Take that Kimye!"
Here's Kim's former record-holding photo:
And here is the photo that dethroned it:
Kim must be very proud (and v. jealous)
I like pink, iced coffee, and long walks through the candle section. When I'm not lighting up my favorite scents (probably while testing out new skincare), you can find me writing and editing all of the lifestyle things at Seventeen.