Jennifer Lawrence on Body-Shaming in Hollywood: It Happens, It Sucks, and It's Hardest on the Up-and-Comers
Once you're a big star, the pressure lets up—but it's not easy in the meantime.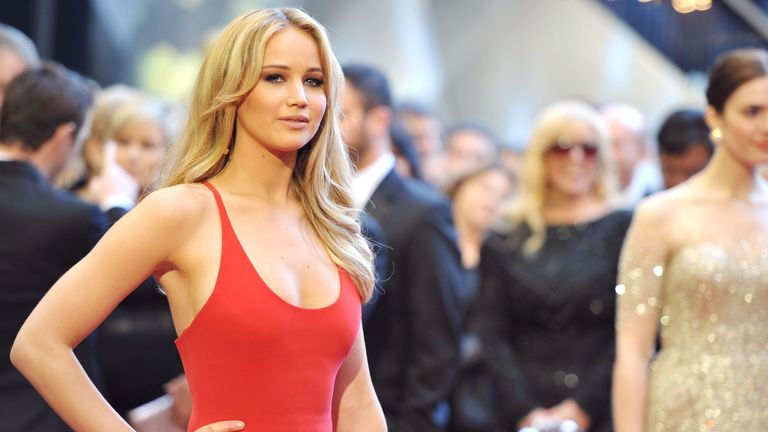 (Image credit: Getty Images)
Hearing Jennifer Lawrence discuss the numerous times she's been horribly body-shamed by producers and executives in Hollywood is one of the most depressing things I have to write about. But, as Vulture reports (opens in new tab), Lawrence says that things have changed a lot for her since she became a successful movie star.
Lawrence is currently at San Diego Comic Con to promote Mockingjay: Part 2 (which so far looks insane (opens in new tab)). At a panel, she was asked if there would be better roles for women in the future. "I would hope so," she answered. She then got very real about possible foot-in-mouth dangers, admitting that her response was "risky." "I'm starting this new thing: I've tried to develop a filter," Lawrence said. "This could blow people's hair back in a good way, or it could be my last time at Comic-Con."
But it was her statement about body-shaming in Hollywood that was most illuminating.
"I had a conversation with somebody about the struggles with weight in the industry—I know that's something I talk nonstop about," she said. "And they were saying, 'All of the main movie stars aren't very underweight.' I said, 'Yeah, because once you get to a certain place, people will hire you. They just want you to be in the movie, so they don't care.'"
Lawrence revealed that there *is* a lot of pressure on young actors and actresses "who have not made it to a certain place," though. "I'm not really in a place where I can complain or speak to not getting enough roles, because I'm very lucky to have a lot of opportunities," she said. "But I would be interested to hear someone who is not in two franchises answer that question."
Exactly, because when you are Jennifer Lawrence with an Oscar, two Golden Globes, a truck filled with countless other awards, a proven history of box-office success, and are one of the most popular action-movie stars in the world, no idiot who is trying to cast you in their film would dare tell you anything bad about the way you look, period.
What would be *really* awesome is if those idiots didn't say anything about women's bodies ever. Because they don't have the right, and it's damaging to women everywhere, and it's just a really backwards approach.
Here's hoping...
I'm a writer for Cosmopolitan.com manning the fort during the night shift (because I love staying up late and hate getting up early in the morning). My nickname is not Becky, Beck, Becca or Bex--it's Burt, which is what almost everyone calls me.