Lamar Odom Has Officially Weighed in on Khloé Kardashian's Pregnancy
Not that Khloé asked...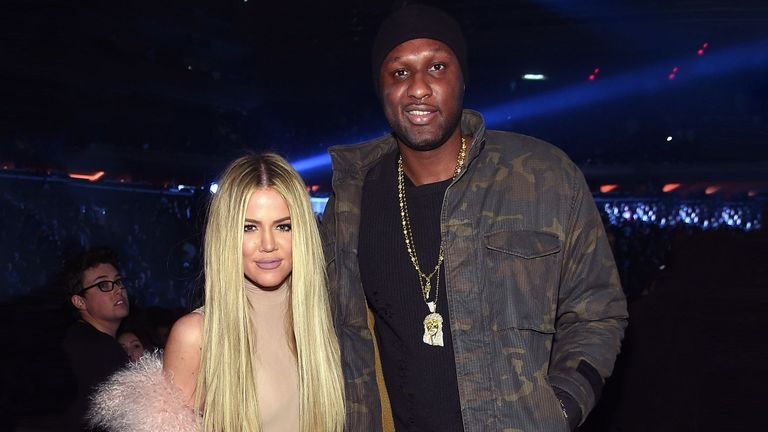 (Image credit: Getty Images)
Khloé Kardashian is expecting and her child will be the third in a triad of Kardashian-Jenner babies born in 2018. The Kardashian babies have drawn a ton of interest, as anything associated with the famous family is bound to do. And, since everyone seems to have an opinion about these women's bodies, someone asked Khloé's ex-husband, Lamar Odom, to weigh in on the state of her uterus.
During an interview with Access, Lamar talked about Khloé's pregnancy and speculated about her abilities as a mother (*heavy sigh*). Thankfully, most of what he had to say was overtly positive.
"To tell you the truth, it couldn't happen to a better person. I was really happy for her," he said, according to Us Weekly. "I know if she could take care of a grown man for four years the way she took care of me, I know she could take care of a baby."
"That's gonna be one spoiled ass baby, too," he added. While it was probably meant as a compliment (Khloé and her boyfriend, NBA player Tristan Thompson, certainly have the means to give their future child pretty much anything he or she could ever want), it's probably best not to speculate about how anyone will choose to parent their children, just as a general courtesy.