Kylie Jenner's Snapchat Diss Has Increased Facebook's Value by $13 Billion
Her influence over social media continues...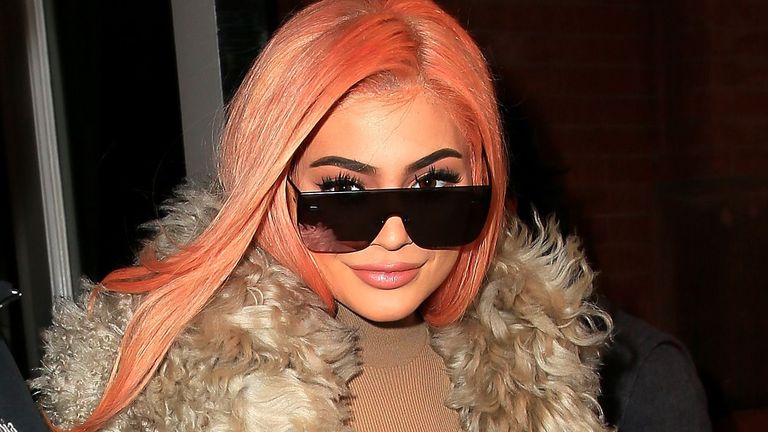 (Image credit: Getty Images)
Kylie Jenner's immense influence over social media is more evident than ever following her very public Snapchat diss.
Earlier this week, Jenner tweeted that she rarely uses Snapchat anymore following its controversial new update. She wrote, "Does anyone else not open Snapchat anymore? Or is it just me... ugh this is so sad." Even though she clarified her thoughts in a second message, saying, "still love you tho snap ... my first love," the damage was already done.
Apparently, within a few hours of those two tweets, TMZ reported that Snapchat's shares plummeted by 7.2 percent, that equates to a value of a $1.3 billion loss.
sooo does anyone else not open Snapchat anymore? Or is it just me... ugh this is so sad.February 21, 2018
See more
And now, TMZ is reporting that Facebook seems to have benefited from Snapchat's loss. At end of day Friday, Facebook's value rose to $532.86 billion, an increase of over $13 billion in the space of a day. As Facebook also owns Instagram, and Jenner has been using both platforms significantly more since dissing Snapchat, especially to post first looks at her Kylie Cosmetics Weather Collection, the company has become even more lucrative.
Jenner generally shared all of her first look content on Snapchat, including the reveals of her new makeup lines. As the cosmetics mogul has been noticeably absent on the platform of late, her fans seem to have become discontent with Snapchat's update too.
Snapchat CEO Evan Spiegel recently defended the app's redesign at the Goldman Sachs Internet & Technology Conference (via TechCrunch) saying, "It'll take time for people to adjust, but for me using it for a couple months I feel way more attached to the service."