Personal Photos of Harry Styles and Kendall Jenner Were Leaked by Hackers
The photos are said to have been stolen from Harry's mother's iCloud.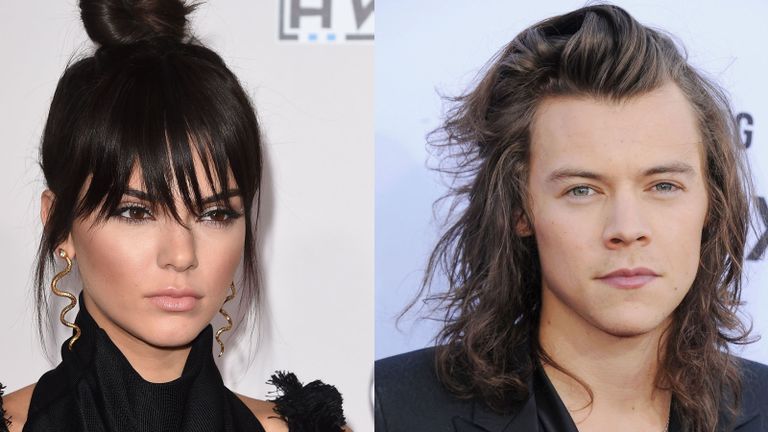 (Image credit: Getty Images)
Well, this is a bit miserable.
An anonymous Harry Styles fan has been sharing personal photos of the singer on holiday in St. Barths with Kendall Jenner. They've been confirmed to be stolen photos obtained through some kind of a hack, and while none of the photos feature anything too bad (there's no nudity or NSFW pics), it's still a massive invasion of privacy and totally unfair to both Harry and Kendall.
On Saturday, Twitter user @haarrystyles posted a number of never-before-seen photos of the couple hugging, smiling, and taking selfies together. The account has since been suspended but the same user appears to be sharing more photos on another newly created profile.
It's believed that the hacker targeted Harry's mom, Anne. "Anne's iCloud" was trending on Twitter, and today Harry's mother has quit Twitter and Instagram. It's not been confirmed yet if it was Anne's iCloud that was actually attacked.
The photos are still all over Twitter, with fans continuing to retweet them with cries of 'HENDALL' and 'OMG DYING', while others are shaming whoever's behind the hack.
Harry Styles hasn't yet publicly commented on the photo leak, but we imagine he is NOT pleased. Kendall hasn't spoken out yet, either.
As we mentioned, the photos don't show anything too bad. They're mostly just Kendall and Harry being all cutesy, some candid shots of Harry on holiday, and one picture of a tiger tattoo on Harry's thigh (or a thigh-ger. Ha.). We won't be sharing any here as we definitely don't condone sharing photos that have been obtained illegally.
We wouldn't recommend seeking out the photos, on principle. But if you really, really NEED to see them, they're literally all over Twitter.
Hi! I'm Ellen. I love green tea, am much too emotionally invested in too many TV shows, and I can't stop buying books.