The Best Twitter Reactions to Khloé Kardashian Naming Her Baby True
"Me pretending Khloe didn't give that kid her two timing baby daddy's last name."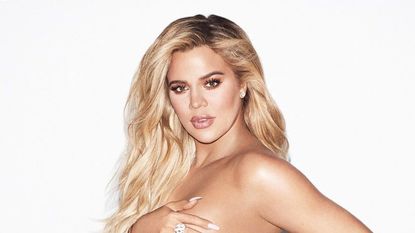 (Image credit: Good American)
Khloé Kardashian has finally announced the name of her new baby girl and it's, well... unexpected? Or considering the baby's cousins have names like Stormi, Saint, and Dream, perhaps it is expected. Anyway, Khloé named her daughter True Thompson (a name that starts with a T or a K, as promised!), and the internet has feelings—particularly about the baby's last name, since Khloé decided to go with her basketball player boyfriend's surname even after all the drama that went down last week.
Here, the best reactions from Twitter:
Oh the irony of Khloe Kardashian's baby being named "True Thompson," a whole new level of petty squad naming Tristan's child after the only quality he doesn't have. And I ain't mad about it. 😂 pic.twitter.com/XLxM2cK6WnApril 16, 2018
See more
Kris Jenner when she finds out Khloe named her Child True Thompson and not Kardashian 😂 pic.twitter.com/QOoBiUNTLqApril 16, 2018
See more
"Your dad cheated on your mom, True or False?"True Thompson: "Who's False?" pic.twitter.com/w2o9pwwO8RApril 16, 2018
See more
True Thompson sounds like Khloé Kardashian got sick of answering questions about Tristan Thompson's cheating and just decided, "My daughter's name is the answer. It's True."April 16, 2018
See more
shoulda given that baby Kardashian as a last name and kept moving sis but ok… ☕️ pic.twitter.com/mz4aU6DpGSApril 16, 2018
See more
IDK why but I kinda like the name True Thompson is unique without being too unique with a splash of shade for Tristan 😂April 16, 2018
See more