Kendall Jenner and Gigi Hadid Made a Girl Date Out of Their MTV Movie Awards Appearance
Peak best friend goals.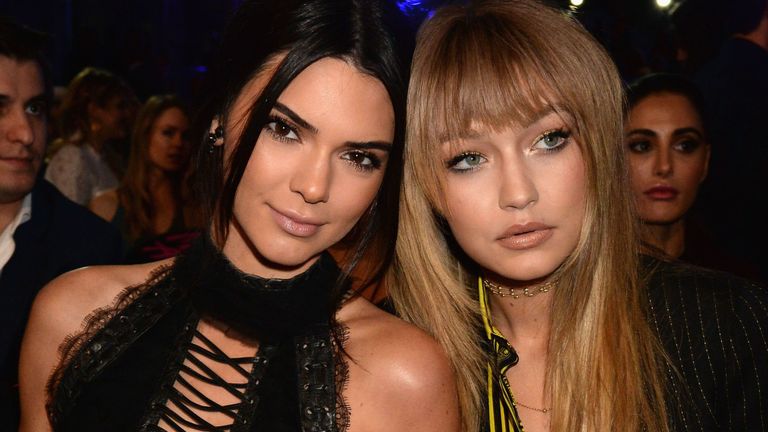 (Image credit: Getty Images)
We already know that Kendall Jenner and Gigi Hadid slayed the MTV Movie Awards red carpet individually. But what really made their appearance so enjoyable, was the fact that they made a best friend day out of it. No Harry Styles? No Zayn? No problem.
The model duo, a.k.a. KenGi, got ready together:
Sat together:
Shared snacks and ate burgers together:
Took bathroom mirror selfies together:
Creeped on pal Jaden Smith together:
Gigi even lovingly teased Kendall as she tried to escape her epic thigh-high, strappy sandals. Total best friend move:
The pair continued their girl date at The Nice Guy in L.A. wearing basically matching outfits:
"We're on a date!"
Then the duo became a trio when Cara Delevingne crashed the date. But they didn't mind:
Thanks for setting the best friend goals so high, guys!