There's Something You Don't Know About the "Single Ladies" Video
From Bey's fave choreographer.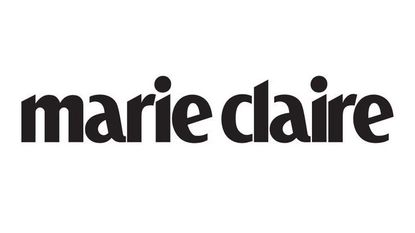 (Image credit: Marie Claire)
Marie Claire Newsletter
Celebrity news, beauty, fashion advice, and fascinating features, delivered straight to your inbox!
Thank you for signing up to Marie Claire. You will receive a verification email shortly.
There was a problem. Please refresh the page and try again.
While everyone continues to freak out over the creative genius that is Beyoncé's Lemonade, there's no better time to remember the iconic video that made you put your hands up to praise the queen in the first place: "Single Ladies." Here are some facts every Bey fan should know about the 2009 video that's been viewed more than 477 million times:
1. The "Single Ladies" dance was derived by two dudes. Along with JaQuel Knight, choreographer Frank Gatson Jr. worked with Beyoncé to choreograph the "Single Ladies" video, which was one of some 300 music videos he's helped artists such J.Lo, Usher, Michael Jackson, and Destiny's Child produce.
2. The iconic Single Ladies dance is not a Beyoncé original. Gatson admits it's based on a dance performed on The Ed Sullivan Show in 1969. "Me and Beyoncé saw it, and we thought, 'Wouldn't it be great to modernize this?'" he says. The two videos' resemblance is uncanny:
3. It took about a month and a half for Bey to make the "Single Ladies" dance look flawless. "We worked very hard on it, just tweaking these steps, trying things out," Gatson says.
4. While there don't appear to be any costume changes in the video, there were actually quite a few shoe changes. "They danced so hard that they kept breaking the [high heels of the] shoes," says Gatson, who found humor in every shoe change.
While the naked eye can't make out the differences between pairs, Gatson swears you can see two different ones if you watch closely:
5. The dance was choreographed for your grandmother. "There are little simple things like the hand gesture, even the strut walking around in a circle, and you can just see your grandmother saying, 'Oh, I can do that,'" Gatson says.
6. About 100 women auditioned to dance beside Bey. "We went through a lot of different ladies—short ones, tall ones, girls exactly Beyoncé's height," Gatson recalls. But casting for the video was child's play compared to selecting dancers to perform with Beyoncé on tour: Gatson estimates they auditioned some 5,000 women. "Beyoncé wants a star to be on stage with her...She wants the girls to be beautiful…She's not the type of artist that's intimidated by another beautiful woman," Gatson says.
7. One of the dancers who appeared in the video was an understudy. The original dancer slated to appear in the video was supposed to come to New York for the video shoot, but she didn't get in in time, according to Gatson. Understudy Ebony William stepped up to the plate along with Ashley Everett, the other backup dancer who was cast from the get-go:
Both women are still touring with the queen, according to Gatson.
8. Both backup dancers were ballerinas.
Unlike Beyoncé herself, Ebony and Ashley were both trained heavily in ballet. "I think there's something about their ballet training that brought a different class to [the dance]," Gatson says. "It was funky, but the ballet training made the technique and the alliance look incredible."
9. One of the backup dancers had an accident halfway through the shoot. About 25 takes in, Ebony nearly injured her ankle—and kept on dancing. According to Gatson: "She kind of turned her heel over a little bit, but when we went over to give her ice, she said, 'Nobody's going to stop me from doing a Beyoncé video.'" (And they didn't.)
10. On set, the dancers performed the "Single Ladies" routine at least 50 times in its entirety. Beyoncé wanted the video to feel like one single shot. So instead of breaking the song up into parts, which is how music videos are typically shot, the dancers performed the entire dance at least 50 times all the way through, Gatson estimates. It's why the 3-minute, 18-second video took somewhere between eight and 12 hours to shoot. Gatson remembers it took eight hours, while Bey herself once said the shoot lasted 12 hours. Either way, it's no wonder Bey has to catch her breath at the end of the take.
11. It took upward of 40 people to film three. With such a simple set and just three dancers wearing one look, you never guess that many hands were on deck. "We still had a full crew," Gatson remembers. "We had a camera, a dolly, a crane. I would say it was at least 30 to 40 people on set."
12. Beyoncé knew the video would be a huge hit from the get-go. She called Gatson on her way home from the shoot to say just as much. "The magic of her saying that on her way home, made me think, "Wow, this is something special,'" Gatson says.
Follow Marie Claire on Facebook for the latest celeb news, beauty tips, fascinating reads, livestream video, and more.
Celebrity news, beauty, fashion advice, and fascinating features, delivered straight to your inbox!
Elizabeth Narins is a Brooklyn, NY-based writer and a former senior editor at Cosmopolitan.com, where she wrote about fitness, health, and more. Follow her at @ejnarins.