You Can Stream Beyoncé and Jay-Z's New Album on Spotify and iTunes Right Now
Surprise!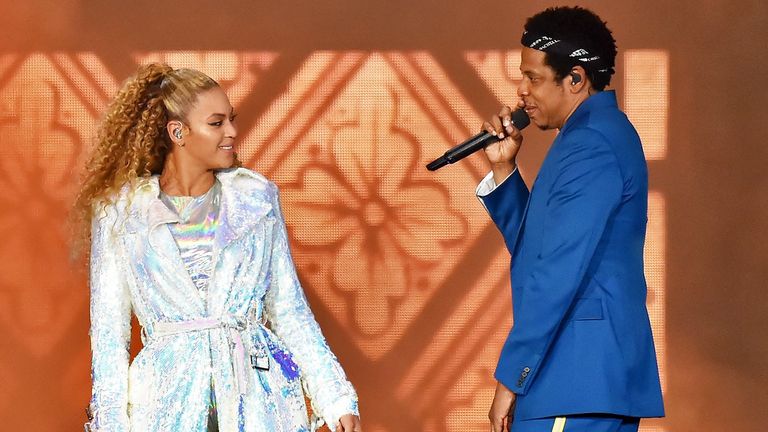 (Image credit: Getty Images)
Got a case of the Mondays? I did, too, until I discovered that Beyoncé and Jay-Z just dropped their joint album Everything Is Love (opens in new tab) on ~every~ streaming platform. Yup, no need to beg, borrow, and steal for a TIDAL login anymore—the album is officially available on Spotify, Apple Music, iTunes, and Amazon.
Like Beyoncé's 2016 Lemonade, the couple's surprise album (opens in new tab) was released exclusively on Jay-Z's streaming service TIDAL over the weekend. And considering the album features a quick dig on Spotify (on the track "NICE," Beyoncé raps, "If I gave two fucks—two fucks about streaming numbers / Would have put Lemonade up on Spotify), fans weren't anticipating seeing Everything Is Love on additional platforms.
Suffice it to say, the news has been warmly welcomed:
I was to signing up to Tidal but the new Beyonce and Jay Z album is on Spotify! Like. What?!?!June 18, 2018
See more
Could this mean we'll see Lemonade on Spotify in the near future? Probably not, but a girl can dream, right? In the meantime, I'll be listening to Everything Is Love on repeat, thank you very much.
RELATED STORY
Ruby was the beauty editor at Cosmopolitan, where she covered beauty across print and digital. Her work has appeared on The Zoe Report, Fashionista, and StyleCaster. Follow her on Instagram.