So This Happened Last Night: Beyoncé Posts Evidence That Blue Ivy's B-Day Was Better than Yours
Obviously.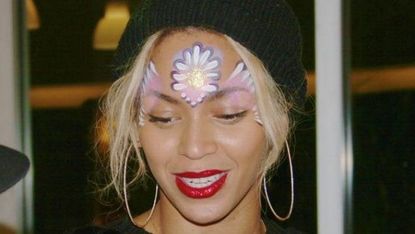 (Image credit: Courtesy of IamBeyonce.com)
Courtesy of IamBeyonce.com
While other children are getting lost in the Chuckie Cheese ball pit for their birthdays, Beyoncé and Jay Z's rented out Miami's Jungle Island to celebrate Blue Ivy's second year on earth. Beyoncé posted some adorable photos of the celebration on her Tumblr, which included face paint, a photo of Jay Z's feet, and a mini Destiny's Child reunion (hayyy, Michelle and Kelly!). Seems pretty glamorous for a two-year-old's birthday considering they probably won't remember it.
On another note...I wonder what it is like to be the offspring of Beyoncé and Jay Z — you know they have amazing snacks in their house. In need of a babysitter, Bey?
Courtesy of IamBeyonce.com
Courtesy of IamBeyonce.com
Courtesy of IamBeyonce.com
Related:
5 Iconic Bobs That Have Made History
The Best Dressed of the 2014 Golden Globes