Chrissy Teigen Practiced Her Ballet Skills, and Everyone's Worried About Her Ankles
"My feet. Are. So weak."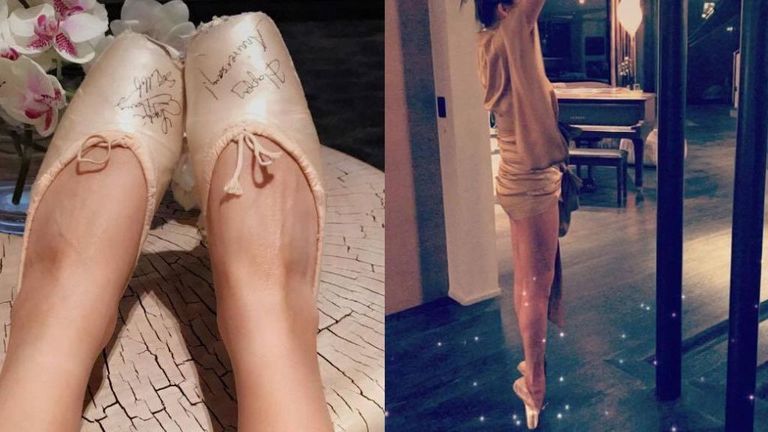 (Image credit: Instagram+chrissyteigen)
Chrissy Teigen loves demonstrating her many and varied talents on social media. While we've previously heard Teigen sing, this weekend the model practiced her pointe work, emulating the ballerinas she adores.
Even though Teigen made a joke about her moves, she managed to stand upright in her pointe shoes, and spin with John Legend's help, which is pretty impressive.
And her hilarious dismount, at which she swore, is pure brilliance.
Despite clearly being quite agile, Teigen's fans have been expressing concern for the models ankles, fearing that she might break something. Seriously.
Teigen tried to reassure everyone that pretending to be a ballerina was the least dangerous thing she'd done all day.
I get it. I could have broken an ankle. You can stop telling me. If only you knew the other 1000 bone-breaking things I attempt daily.August 20, 2017
See more
While Teigen's natural ballet skills are hardly surprising, it's fun to see the model try something new.
Follow Marie Claire on Facebook for the latest celeb news, beauty tips, fascinating reads, livestream video, and more.