Four Phone-Charging Bags Every Working Girl Needs to Own
You'll never have to charge your phone behind the bar again.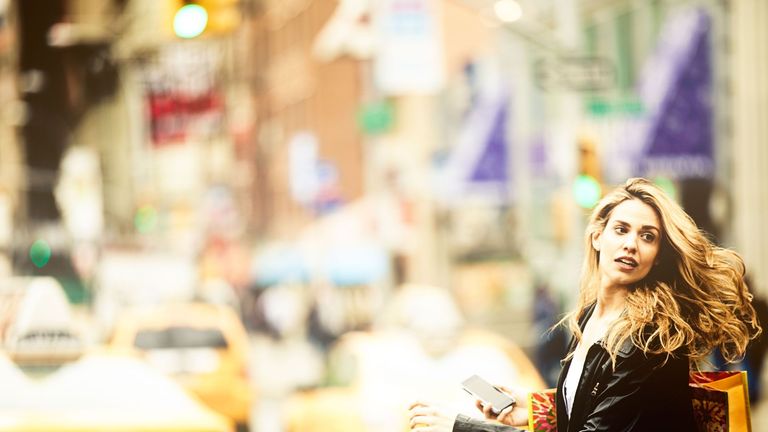 (Image credit: Emilie Duchesne/Getty Images )
We've all been there: five percent battery life left on your iPhone with Instagram posts to upload and text messages to send. Phone charging bags are the newest fashion-tech accessories to have us swooning, and as working girls constantly on the run, these easy-to-tote stylish accessories look better than pulling out a wireless charger. The latest to come across our desks is emPOWERED (#3), a chic, slim line clutch that charges any device compatible with a USB charger (think iPhone 4, 5S, kindle, Ipad, etc.). Created by Stitch Collective founder Loni Edwards as a reaction to her always-dying iPhone, the clutch features a charger hidden in a side pocket that can fill your phone's battery life—twice!
1. Hustle Bronze Grain Bag, $179; hustlebag.com (opens in new tab)

2. EverPurse Persimmon Leather Clutch, $250, everpurse.com (opens in new tab)

3. emPOWERED Bag in Royal, $149; empoweredbag.com (opens in new tab)

4. Richard Nicoll x Vodafone Charging Bag, price upon request; richardnicolle.com (opens in new tab)